Rudkhan Castle is a brick and stone medieval castle in Iran. Located 25 km southwest of Fuman city north of Iran in Gilan province, it is a military complex which had been constructed during the Sasanian era (224-651), and later rebuilt during the Seljuq era by the Nizari Ismailis.
The castle is built on two tips of a mount, with an area of 2.6 hectares (6.4 acres). Its architects have benefited from natural mountainous features in the construction of the fort. The Rudkhan Castle River originates in the surrounding heights and flows from south to north.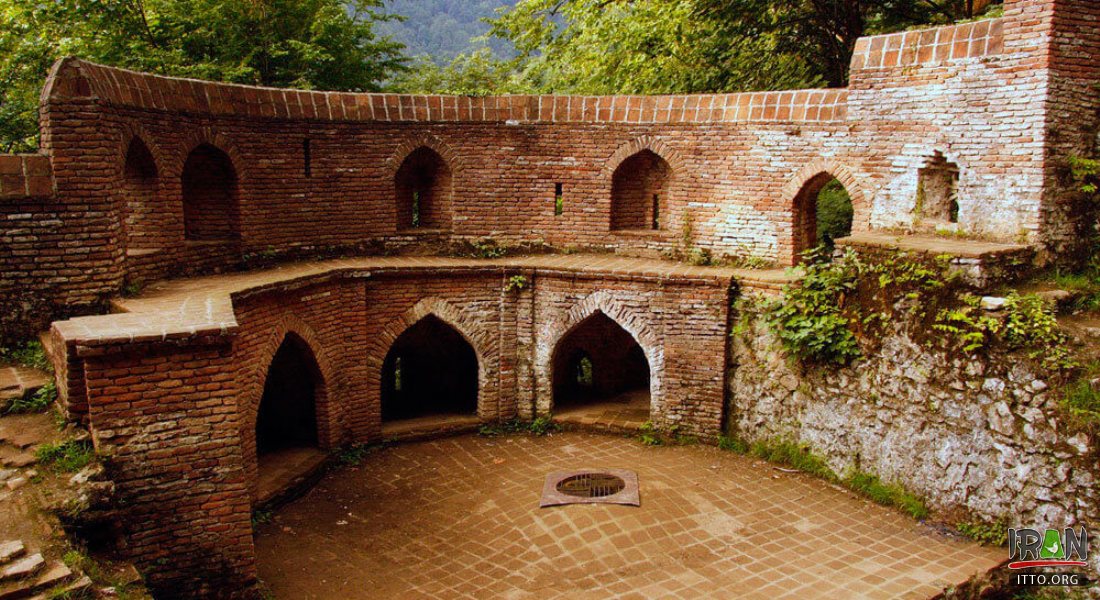 Architecture, art, nature and Persian people's history of civilization, are blended here at, a military complex in the heart of the jungle, located in 25 km southwest of Fuman city north of Iran in Gilan province.
After crossing a mountainous winding route with dense forests, the first thing that one notices about the castle is its big entrance gate.  Rudkhan Castle sits at the two peaks of a mountain at elevations of 715 and 670 metres and contains strong fortifications and battlements at a length of 1,550 metres. The castle's 42 towers still stand intact.
This fortress which belongs to the Sassanid era, has been named "the Biggest Brick Fortress" of Iran, and have been nicknamed the "Castle of Thousand Steps" as you will need to take a few hundred steps to the top. Not that we want to give you a heart attack but, a moderate hiking and 935 steps is all it takes to get you to the top.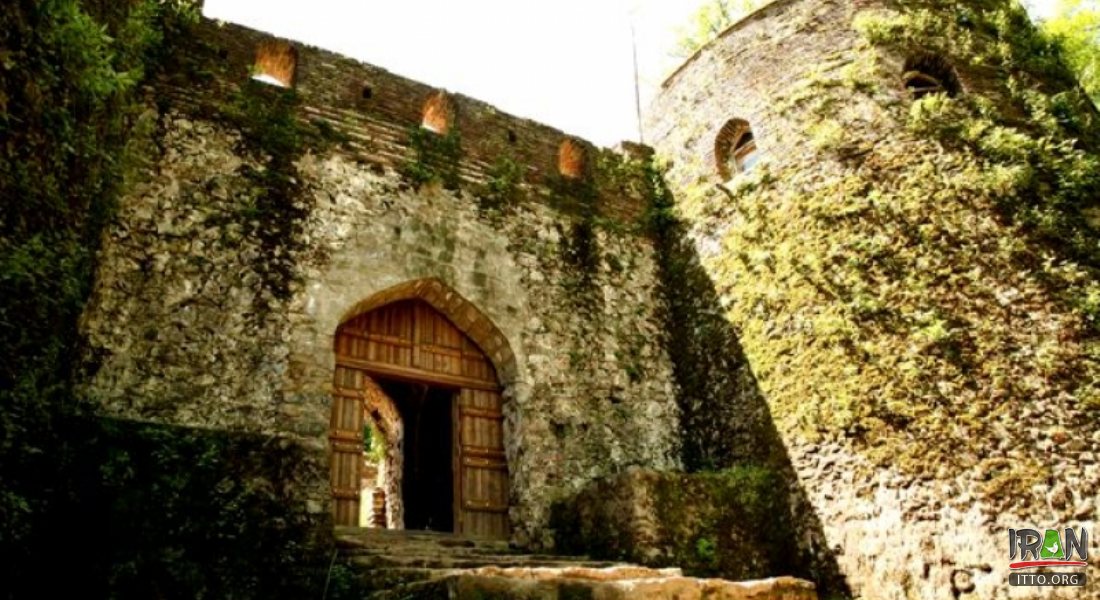 After crossing over the mountainous winding route and climbing the steps, the first thing that dazzles your eyes is its bi entrance gate.
Taking a stick is recommend to help you walk more easily. Bamboo sticks are sold at the beginning of the journey. The path to the castle goes through the forest, so you will not get hot in the sunshine.