Also known as:
Historic Jameh Mosque of Saveh
,
Masjed Jameh Saveh (Farsi)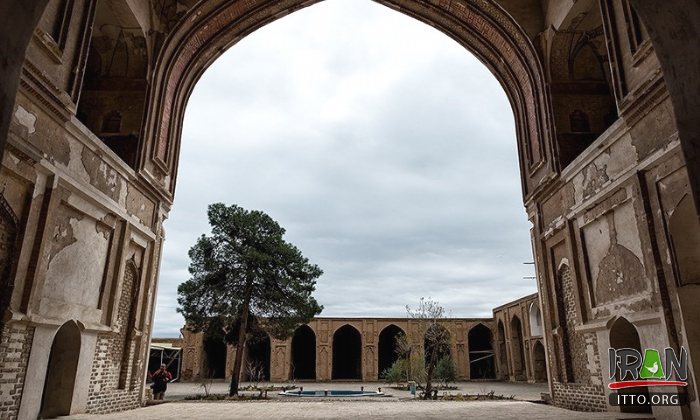 The Jame' Mosque of Saveh is one of the valuable relics of the Saljuqi period. This was constructed in the 6th century AH., coinciding with the establishment of the city itself. This structure is a treasure in the aspect of art, its tile and plasterwork are spectacular.

This majestic mosque comprises of a courtyard, porch, minarets, a few nocturnal areas, dome and two archaic altars with inscription in Kufic script. Two altars dating to the Safavid era are adorned with inscriptions in 'Tholth' script.

There are also other inscriptions, inscribed with sacred verses, in 'Kufic' and 'Tholth' script. There is an elevated porch between two nocturnal areas in the western front, that in its either sides there are chambers. The dome of the Jame' mosque is 14 m. in diamiter and 16 m. high. Internally the dome has been adorned with tiles. The minaret is to an elevation of 14 m. This structure is on national record.
Fullscreen Map