Also known as:
Dezful Old Bridge
,
Pol-e Dezful
The oldest still-standing bridge in the world. It remained in full functionality until recently. The ancient bridge was originally commissioned in 260 AD during the Sassanid era (circa 224-661 AD) by King Shapur I, who used 70,000 Roman prisoners of war to construct the great monument.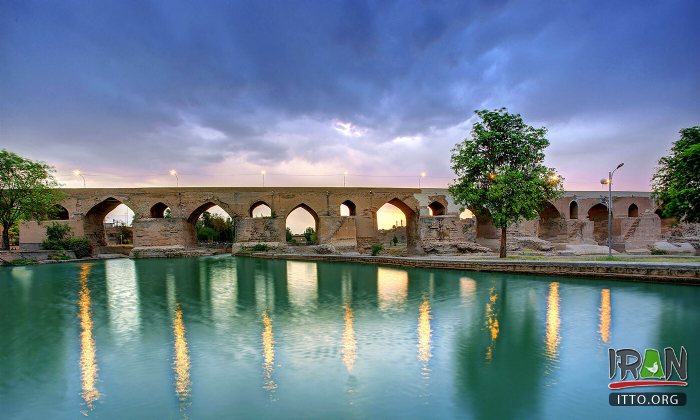 The old Dezful Bridge was constructed during the Sassanid era (Sassanian Empire), and accounts for one of the ancient bridges in the world. At present this bridge connects Dezful and Andimeshk cities.

The current bridge was built by the order of the Sassanid king, Shapur I, using seventy thousand Roman prisoners of war. It has been repaired several times during the reign of Azedodowleh Daylami, the Safavid, Qajar and early Pahlavi periods. The bridge currently has four large arches, and between every two of these is a smaller arch.

Near the bridge, remnants of ancient mills can be observed. Since year 2010, motor vehicles are no longer permitted to use the bridge, because of its historic value.

The Dezful bridge was constructed using dressed stone, mortar and is some places, baked clay brick. Unfortunately, due to natural causes, including seasonal floods on the Dez River, the bridge has suffered repetitive damage through the years. But even that was not strong enough to destroy this massive structure completely. This bridge lives by the strength of the reputation and skillful work of the warriors who have built it.
Fullscreen Map