Also known as:
Talesh White Mosque
,
Masjede Sefid
,
Espi Mazget
,
Espyeh Masjed
,
Masjid Sefid
,
Espi Mazget Fire Temple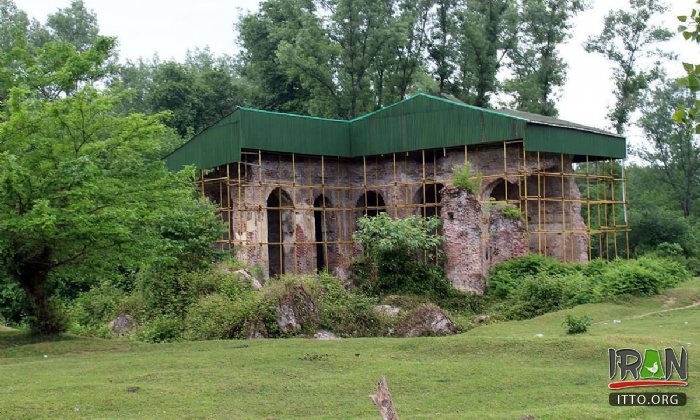 Espeyeh Mosque (Masjed-e Sefid or White Mosque) is situated near the Dinachal Village (Near Talesh in Gilan Province) and amongst its remains are the signs of plaster work and an inscription in the Kufic script revealing its long history.

The Espeyeh Mosque is the oldest in Gilan, and due to the passage of time is now in a state of ruin.It is composed of four vestibules and a square porch. The said resembles a Zoroastrian fire-temple that existed before the advent of Islam. There is a possibility that the current structure has been constructed in place of the ancient one.
Fullscreen Map