Also known as:
Saryazd Farafar Gate
,
Darvazeh Farafar
,
Yazd Gateway
,
Saryazd old gate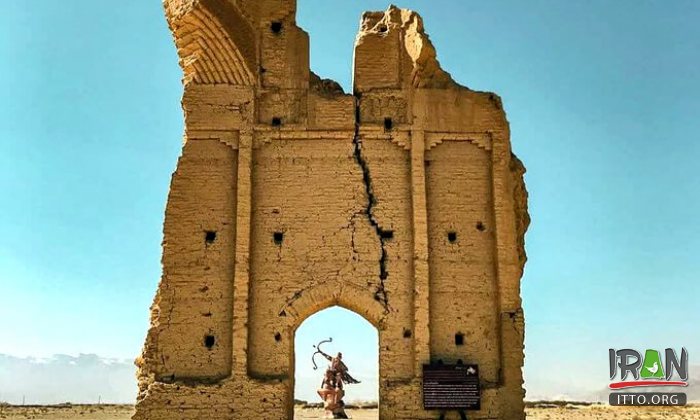 This ancient structure, standing on the edge of Yazd, is of disputed origin. Estimated to be at least 1000 years old, it may represent the only remaining wall of a domed mausoleum or it may have been constructed as a gateway to the town. Either way, it makes for a good photographic opportunity as it frames a modern sculpture of Arash the Archer, a figure drawn from Persian mythology, that sits in the field nearby.

Today, only a portal remains of the Farafar gate; some people say that it was a gat to the city with the same name in a thousand years ago, but some people say it is actually a wall, belonging to a now-destroyed 16th century mausoleum of a sacred person, based on the fact that there is a graveyard nearby.
Fullscreen Map