Also known as:
Hoor-ol-Azim Wetland
,
Hawizeh Marshes
,
Hoor-ol Hoveyzeh
,
Hoorolazim Protected Area
,
Hurolazim Lagoon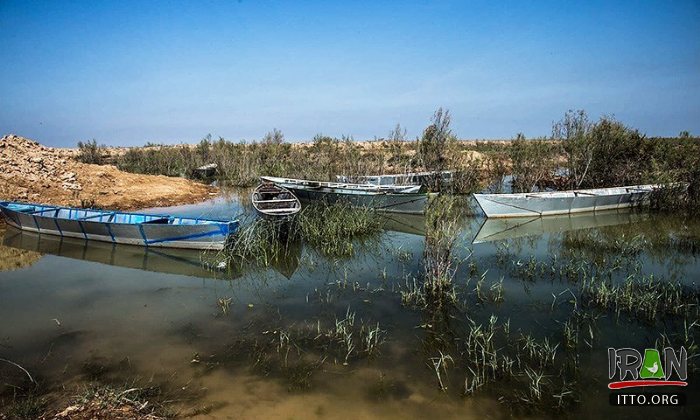 The length of Hoor-ol-Azim wetland is about 100 km. and its width is between 15-75 km. It is limited from west by the Tigris River and form the east by the flat plains of Iran. Throughout, the Hoor is covered by reeds. The depth of the water towards the sides is shallow while in the center it is more than 7 m. Special canoes can be used in this wetland. The nature of Hoor and specially the surrounding inhabitants are of anthropological interest.

The marshes started a long time ago. Around 5,000 years ago, the marshes started by the great rivers Tigris and Euphrates by collision impact. These rivers flooded the land to create the marshes and started a new ecosystem with new animals, birds, fish and plants. That made a great change in that time to original Sumerians and Babylonians who lived there.
Fullscreen Map