Also known as:
Margun Waterfall
,
Margon Waterfall
,
Abshare Margoon
,
Maregoon Waterfall
Most of the people know Abshare margoon protected area just because of its famous waterfall and almost all visits of ordinary people to this area happen in hot months of the year when the temperature of this area hardly reach to 25°C (but temperature reach 40°C and more in most of the country). This protected area has lots of attractions, and you can enjoy mountain climbing, rock climbing, camping, and landscape photography.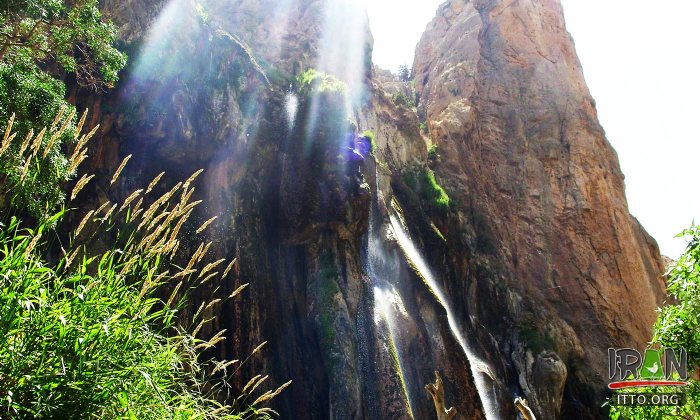 Margoon is a famous and great waterfall located at the borders of the two provinces of Kohkiluyeh Va Boyer Ahmad and Fars. This waterfall is at the east of Yasooj and alongside the Margoon Village. This long waterfall due to presence within the beautiful narrow Margoon Pass, and the numerous water branches which fall in the valley and flow into the river, and also due to its verdant surroundings and forested trees, is considered the most reputed waterfall of Fars province.

Besides the presence of rivers and springs in this region, it is enhanced with other natural beauty such as plains with a species of tulips and other colorful flowers, rendering a very beautiful scene to this region and making it an unforgettable experience for its visitors.

Weather is cold in the winter season. The waterfall can eventually freeze in particularly cold days. The distance from Margoon to Yasooj is 65 km and the distance from Margoon to Ardakan Fars is 48 km. It's possible to arrive, with car, at about 800 meters from the waterfall and then walking on a paved road with concrete steps.
Fullscreen Map