Also known as:
Avan Lake
,
Evan lake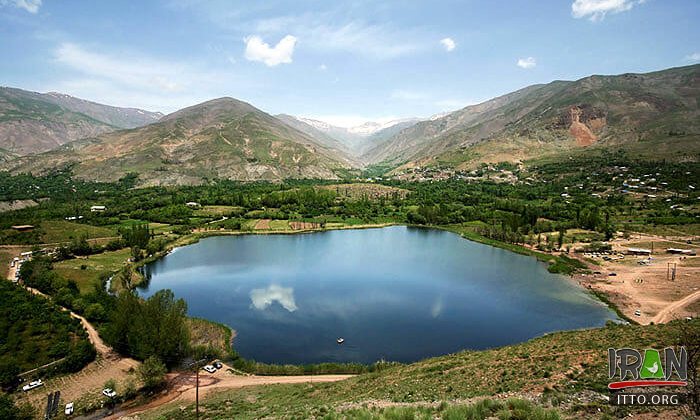 Ovan lake (Evan or Avan Lake) is a small alpine lake in Alamut region of Alburz mountains in Qazvin province. The only tributary that flows into the lake, is a stream with the same name, Ovan, coming down from northern mounts. The north of the lake is also surrounded by three small villages, namely from east to west Varbon, Ovan and Zar-abaad.

The lake can be reached via a road which connects Qazvin to East Alamut. Starting from the south towards the north, there is a village at the beginning of the road, called Shinqor. After passing a relatively high hill there is a flat area called Rajaee-dasht. A few kilometers after this point, where the road branches off, the Moalem-kalaye road should be taken. At the last fork, there is a narrow road towards the north which directly goes to the lake.

The Ovan peak rises to about 3,750m and is located in the Alborz Mountain Range in the north of Roodbar. This summit is also known as Kheshteh Chal. In the south west direction it is connected to the gorge and summit of Sialan, and in northwest direction to the Bazakooh and Parch Kooh mountains. The Azgin, Sefid Ab and Avan rivers originate in the southern highlands whereas the Chalak river originates from north. The beautiful and splendid lake of Avan lies in the southern skirts of the mountain. It gains its water from the springs in the lake.
Fullscreen Map