"Sizdah bedar" (also known as Nature's Day) literally means to spend the thirteen outdoor, is the thirteenth day of New Year which is also the last day of Persian New Year holiday. Sizdah Sizdah Be-dar is one of the oldest ceremonies in Persian culture. "Sizdah" is number 13 in Farsi language and "Be-dar" means getting rid of something and therefore "Sizdah bedar" gives the meaning of "Getting Rid of Thirteen" which is usually treated as an unlucky number.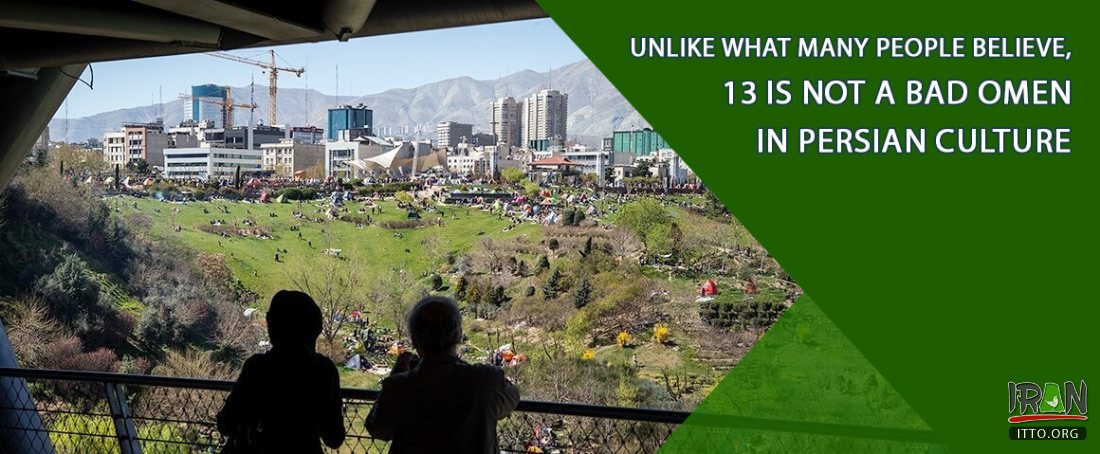 But unlike what many people believe, 13 is not a bad omen in Persian culture. In fact, none of the days of the year is considered ominous or unlucky in the Iranian calendar. On the contrary, each day of the week and month have had beautiful names associated with one of the manifestations of nature or God. The 13th day of each month in the Solar calendar is named "Tir Rooz". It is named after the star which in ancient Iran was believed to be the star of rain and considered to bring grace and blessing of God.
That's why they have chosen the 13th day of the first month, Farvardin, as the first Tirgan Ceremony of the year. The aim was to officially end the Nowruz ceremonies by being next to nature and rejoice. Sizdah Be-dar, therefore, was an end to the most important ceremony of the year.
Sizdah Bedar History in Iran can be dated back to 4,000 years ago, according to Iranian mythology, Zoroastrian beliefs and accounts from Babylonian/Sumerian era. However, available historical records of Sizdah Bedar festival are of Qajar texts (19th and 20th century).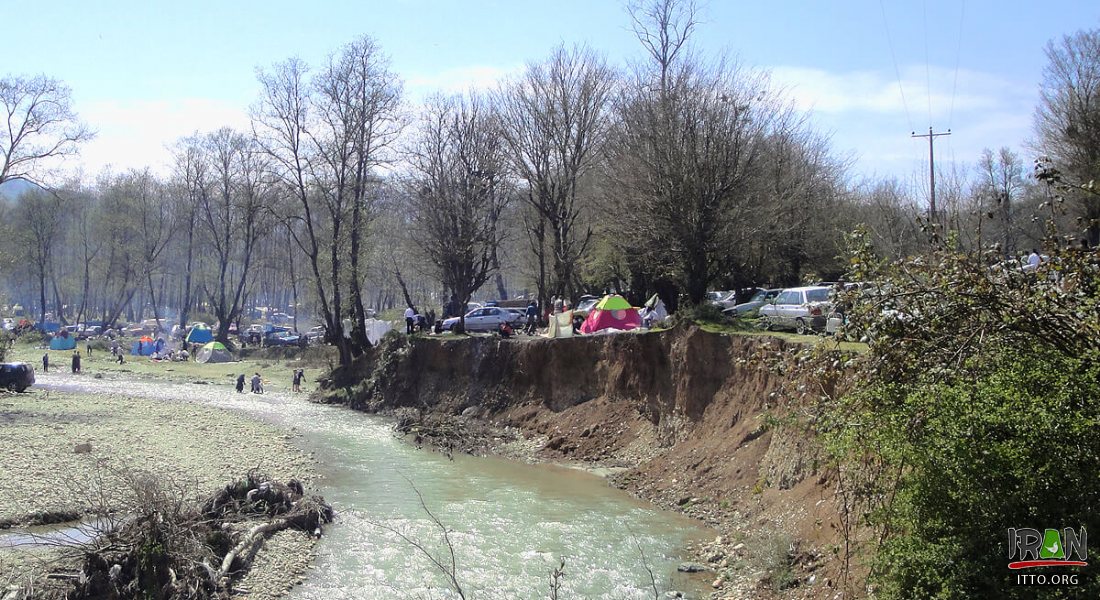 Sizdah Bedar, also known as Nature's Day, is an Iranian festival held annually on the thirteenth day of Farvardin, the first month of the Iranian calendar, during which people spend time picnicking outdoors.
In this day Persian people leave their home and spend their time outdoors in picnic style with families and friends. Since this is the last day of New Year celebrations and holiday, Iranians love to entertain themselves by dancing, singing, playing around and enjoying the specially prepared foods together. Also on this special day people get a chance to enjoy the fresh smell of spring before returning to their schools or work on the following day onwards and therefore it is also called as the "Nature Day".
Most Popular Tradition on Sizdah Bedar
People also celebrate this day eating special foods. The most common one is to eat Ash Reshte which is one of the most popular types of thick soup in Iranian cooking. Ash reshteh features reshteh (similar to noodle) and kashk (a special salty dairy product) and is commonly made in Iran and Azerbaijan.
"Kahoo Sekanjabin" is one of the special crisp prepared for this special day. "Sekanjabin" is a drink made using Vinegar and Honey and by combining it with crispy lettuce, "kahoo Senkanjabin" is prepared which makes a perfect crisp for enjoying hot weather.
One of the tradition on this day is to throw away "Sabzeh" from their specially prepared New Year table called "Haftsin". People grow this wheat sprout or lentils sprout which is called "Sabzeh" for New Year table and throw them away at the end of thirteenth day believing that they have thrown away all the sorrows, pains and illnesses of coming new year.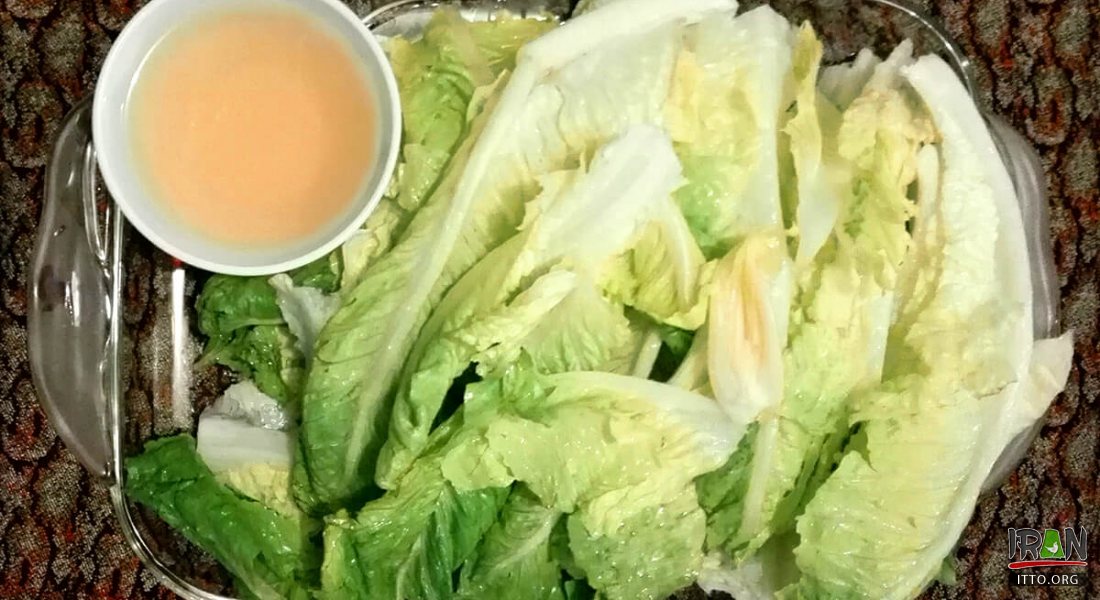 "Kahoo Sekanjabin" is one of the special crisp prepared for this special day.
Another tradition of this day is to tie a knot of grass and make a wish for their future partners. This is usually performed by young girls and boys and once they open the knot they believe that they have opened the luck as well. This knot represents the bond between a men and woman. Young married couples also tend to perform this ritual making a wish for babies or other things they want to achieve.
Lie of the Thirteen
Lie of the Thirteenth (Dorugh-e Sizdah) is the Iranian version of the prank-playing April Fools' Day which is observed on the first or second day of April in Iran, on the day of Sizdah Bedar. Pranks have reportedly been played on this holiday since 536 BC in the Achaemenid Empire.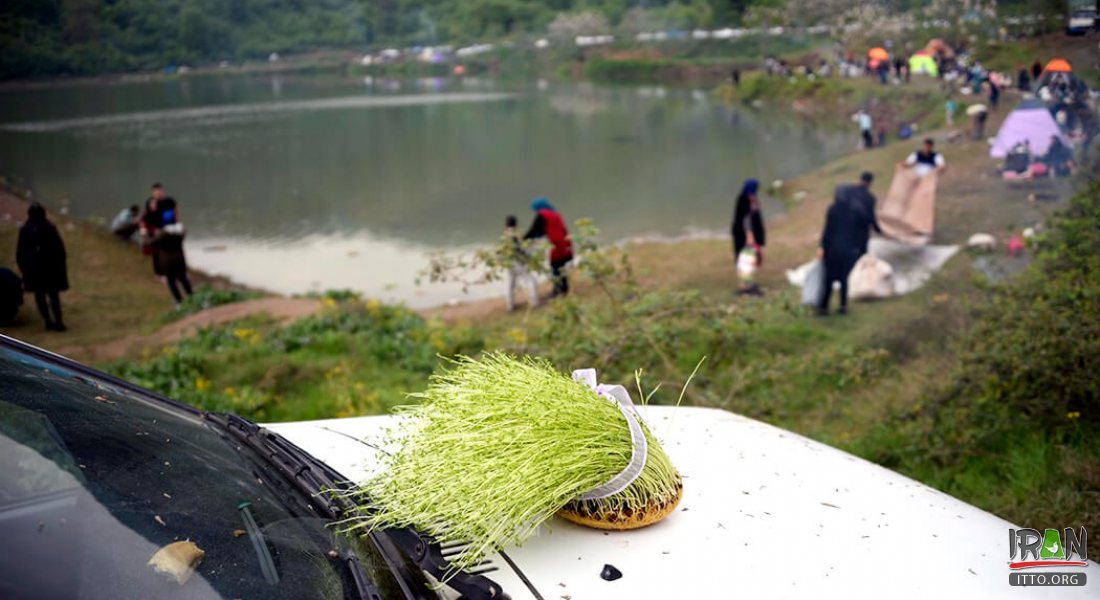 ne of the tradition on this day is to throw away "Sabzeh" from their specially prepared New Year table called "Haftsin".
History of Sizdah Bedar
Many believe that the history of Sizdah Be-dar dates back to the reign of Jamshid, the fourth Shah of the Pishdadian dynasty of Persia according to Shahnameh. In Persian mythology and folklore, Jamshid is described as the fourth and greatest king of the Pishdadian Dynasty.
But there are many pieces of evidence gained from the Sumerian and Babylonian inscriptions which prove that the Sizdah Be-dar festival can have around 4000 years of history. The myth of rain is an interesting story about Tishtar, the god of rain defeating the demon of drought on this day and turns it to a sacred date.