Also known as:
Jameh Mosque of Ardestan
,
Great Mosque of Ardestan
,
Masjed Jameh Ardestan
,
Masjid-e-Jameh Ardestan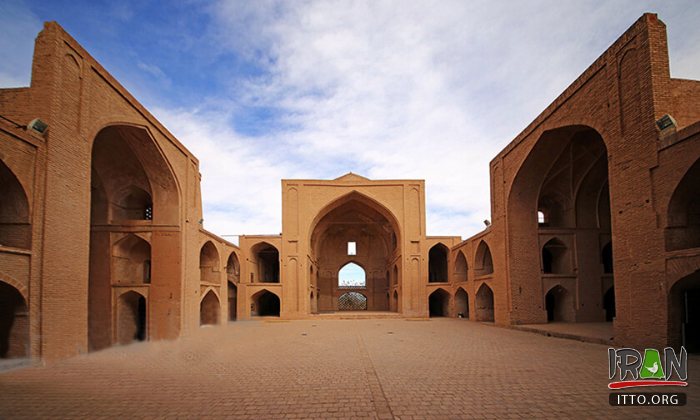 This ancient mosque (Ardestan Jameh Mosque or Masjed-e Jameh-e Ardestan) has four porches and beautiful epigraphs worked with plaster. Those within the dome and the southern porch reveal the dates of 553 and 555 AH. The founder of the said mosque was 'Abu Taher Hossain'. Ardestan is a city of Esfahan Province.

It ranks as No. 180 in the Inventory of National Artefacts of Iran. The oldest parts indicate a pre-Seljuk building, and it is possible the mosque was built on the site of a Chahartaq. The structure was incorporated in a Seljuk kiosk mosque in the 12th century, and further expanded to the classical four-iwan plan. The stucco decoration of the mihrab was altered during the Il-Khanid period.
Fullscreen Map