Also known as:
Sheikh Sarakhsi Tomb
,
Loghman Baba Tomb
,
Loghman Baba mausoleum
,
Sheikh Sarakhsi Tomb
,
Imamzadah Shaykh Luqman Baba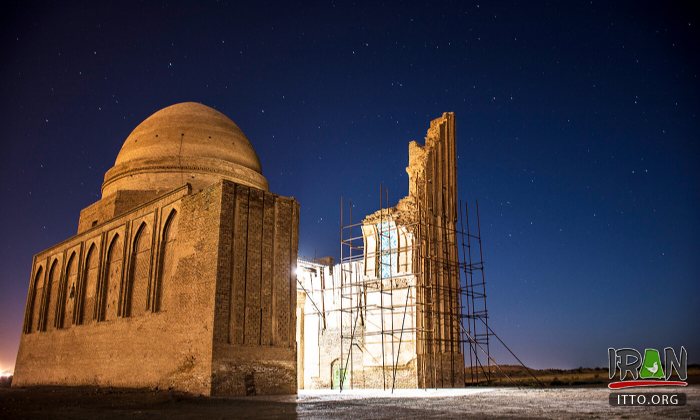 Baba Loghman Tomb (Loqman Sorakhi) is the resting place of the great Gnostic of the 4 century AH, located 3km. from Sarakhs. This structure contains a portico decorated with brick works and plaster moldings, in addition to a brick dome.

The interior of the iwan portal was decorated with stucco panels of geometric patterns, while the interior of the dome chamber was decorated with plain and enameled brick. Inscriptions reveal that it was built for a Shaykh Muhammad ibn Muhammad Luqman in 1356, and that it was built by an Amir Muhammad. Both inscriptions are believed to refer to the same man.

A part of the main building can be relative to the Seljuk era and the remaining section dates back to the 8th century AH. The internal section of the building has inscriptions (moulded with plaster) dating to 757 AH. This structure demonstrates a unique plaster work.
Fullscreen Map