Rocky Village of Meymand is a very ancient village which is located near Shahr-e Babak city in Kerman Province, Iran. Meymand is believed to be a primary human residence in the Iranian Plateau, dating back to 12,000 years ago.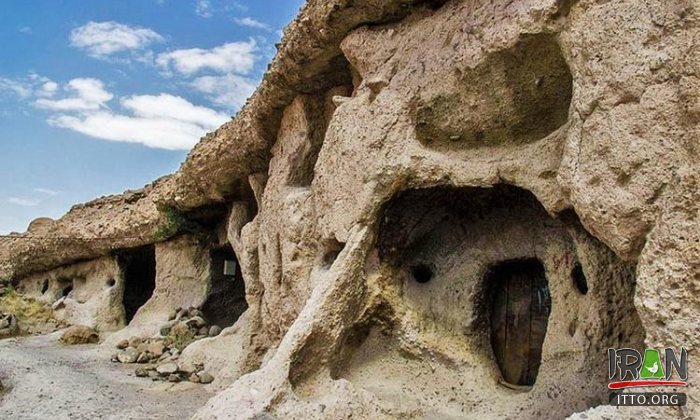 Maymand is one of the districts of Shahr-e-Babak, and is one of the spectacular villages of Iran. Here there are a mass of crypts, with 15 stony, circular and roof-less chambers. The same covers an area of approximately 400 sq. m. This vicinity seems to be a place of burial, as skeleton bones and other articles have been found here. The stony mosque of Maymand is another interesting site in this village.

The ancient houses in this rural settlement resemble minarets constructed in the breast of this hard stone mountains. In these minaret shaped dwellings which are very strong and durable, are chambers, corridors and pillars displaying an intriguing architecture. Due to the incline of the surrounding valley, these dwellings are placed in a terraced fashion, in four or five steps one after another. These have a height of 2 m. and are nearly 16 - 20 sq. m. in area, and are devoid of windows or chimneys. In the center of each chamber is a stove that was used for cooking purposes as well as warming the dwellings.

The village is a UNESCO world heritage site and was awarded UNESCO's 2005 Melina Mercouri prize.
Fullscreen Map