Also known as:
Qotbedin Heydar Tomb
,
Tomb of Qutb-addinn Haydar
,
Ghotb-edin Heidar Tomb
,
Tomb of Qutbuddin haydar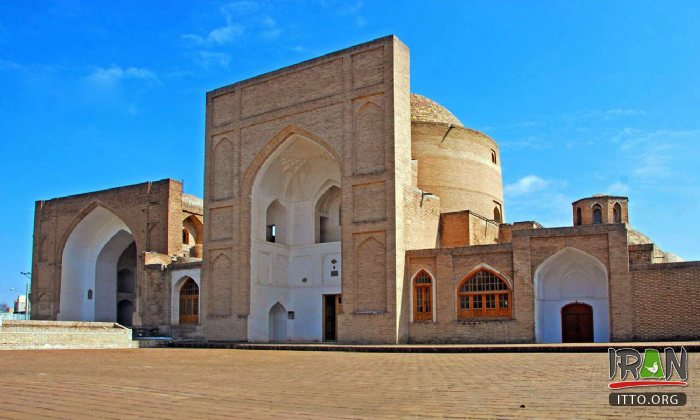 Qutb ad-Dīn Haydar (Also known as Heyder) was a Persian Sufi saint, of possible Turkic origin. His tomb is located in the Qaem Maqam Avenue of Torbat Heydarieh and consists of a complex of buildings unique in oriental architecture.

Qotbedin Heydar was a great Gnostic of his times and the axis of the Heydareih Sect 531 - 681 AH. The tomb has been renovated during the passage of time. In the middle of building there is a wooden inscriptions on which the date of 987 AH. can be read.

In the portico there is an inscription on a stone written by Mohammad Yusef Al Hosseini, according to which the mosque of this tomb has been repaired in the year 1045 AH during the reign of Shah Safi and has been reconstructed again by Shah Abbas I. The construction of this unique complex dates back to the 9th century AH. This tomb is on historical record.
Fullscreen Map