Vakil Bazaar in Shiraz is the main section of the Shiraz Bazaar which was built in 11th Century by Karim Khan as part of a plan to make Shiraz into a prominent trading center. This architecturally beautiful building is a trade hub for merchants selling spices, rugs, handmade copper pieces, antiques, Persian sweets and much more.
Vakil Bazaar has a really vibrant and bustling atmosphere. This isn't just a tourist trap like you find at similar spots around the world. Vakil Bazaar is a place where locals actually do their shopping. Considered to be the most beautiful baazar in Iran, Vakil Baazar's gorgeous vaulted brick ceiling regulates the temperature of the building by keeping it cool in summer and warm in winter. This makes it a great place to escape the heat which can at times during the summer, be suffocating.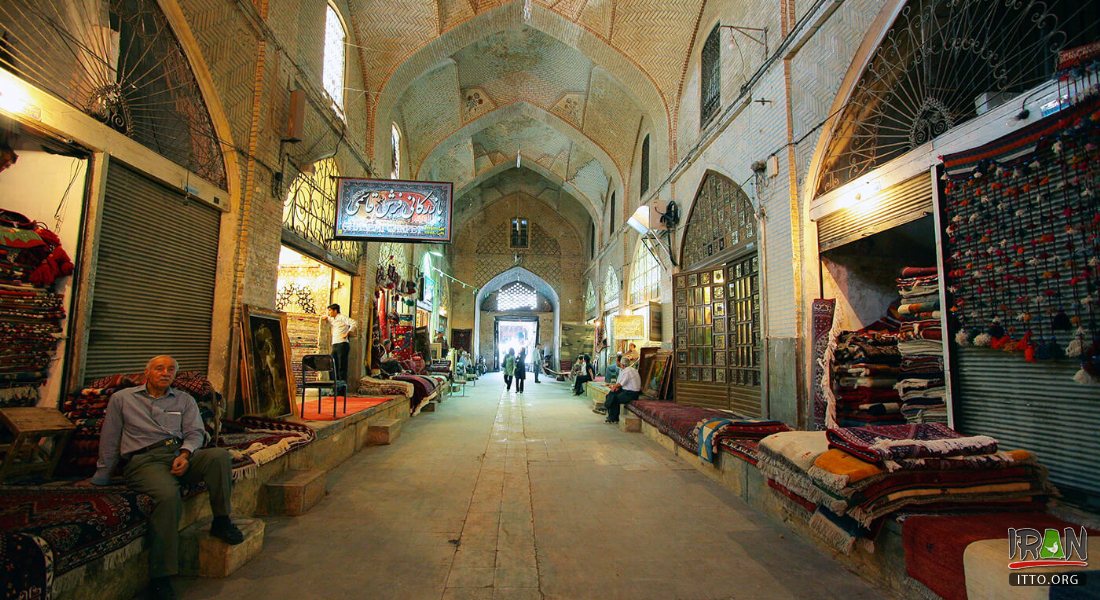 The first factor that catches the attention in Vakil Bazaar is its large area. 21840 square meters is large enough to turn this bazaar into an extensive complex.
The halls are filled with the smell of spice which lingers throughout the bazaar. It is an amazing sensory experience. Vakil Bazaar's attractions are not limited to shopping, there are also numerous cafes, a bath house, and several restaurant's that you can visit. Vakil Bazaar is a must visit spot in Shiraz. Even if you don't want to buy anything, you'll be mesmerised by the beauty and atmosphere of this market.
Finally if you love to take sweet memories and souvenirs of Shiraz, this breathtaking picturesque monumental market is highly suggested to you. In fact, this great bazaar is a must see, being a fantastic place with courteous dealers and full of liveliness and hectic life.