Also known as:
Hammam-e Vakil
,
Hamam Vakil
Vakil Bath is an old public bath in Shiraz, Iran. It was a part of the royal district constructed during Karim Khan Zand's reign, which includes Arg of Karim Khan, Vakil Bazaar, Vakil Mosque and...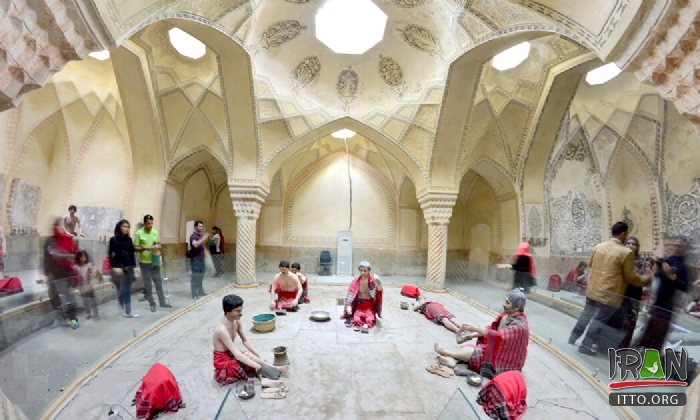 The vaulted central chamber of this Zand-era bathhouse features some fine plasterwork and candy-twist columns. A series of costumed mannequins illustrate how Shirazis would have relaxed by the fountain after taking a bath in the handsome heat room, which has a vaulted ceiling, pillars and a small pool.
It is located near the Vakil Mosque. Due to change in the conditions of public baths, it has lost its original shape.

If you are going to Vakil bazar, then you should put a 15-20 minutes time to visit this hamam as well. This is not a turkish hammam; in this hamam you will find its own culture: some monuments are placed there to show you how people used to take shower, to do business and so on in this hamam.
Fullscreen Map