Also known as:
Old Bathhouses in Zanjan
,
Zanjan Baths
,
Historical bath in Zanjan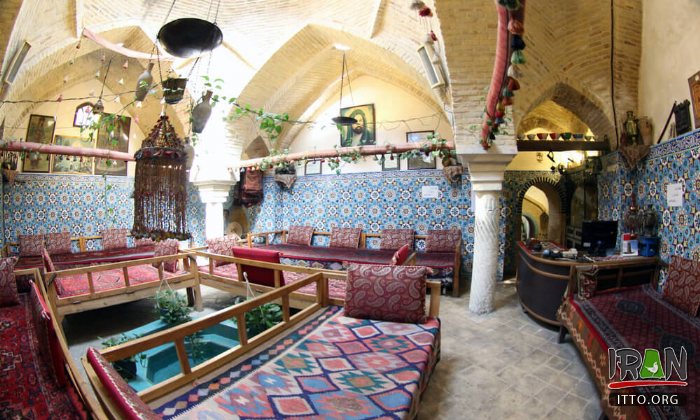 In Zanjan province there are a number of ancient public baths which still exist. Due to the unique planning system of those times, these baths gained their water-flow and at the same time maintained the heat during cold winters experienced in Zanjan. These baths were built on a lower level than the surrounding pathways or stets, and the door of these baths would open at a 90 degree angle to the street so as to prevent the internal area of the bath be seen from the exterior.

The entrance door gives way to a vestibule (the vestibule would save the bath from outside observers and also prevent escaping the heat). After that comes the clock room which comprised of a little pool in the center and platforms on either side which accommodated the changing of attire. Between the clock room and main bathing area came the hall for general hygiene, and this helped to control the temperature within the bath and the clock room. The main bathing area consists of a hall with two or three chambers segregated from each other, along with a water reservoir.

The pubic baths comprise of a furnace or Atish Khaneh along with warm and cold water reservoirs. The ancient public baths of Zanjan province can be named as follows: the Qeysarieh bath in the Bazaar-e-Qeysariyeh, Jami Dadash bath in the fruit market or bazaar, Meerbaha bath in the lower bazaar of Zanjan that was constructed during the Qajar era, and the Sina bath that has been recently built in Zanjan.


Haj Dadash Bathhouse:

One of the oldest buildings in Zanjan, Haj Dadash Bathhouse is located in the Zanjan Bazaar complex. This century-old bathhouse has a dome that sits on four stone pillars, carved by master stonemasons from Hamadan.  After renovation and minor changes to the original structure, Haj Dadash Bathhouse was turned into a traditional Restaurant.
Fullscreen Map