Also known as:
Katlah Khor Garmab Cave
,
Katalekhor Cave
,
Ghaar-e Kataleh Khor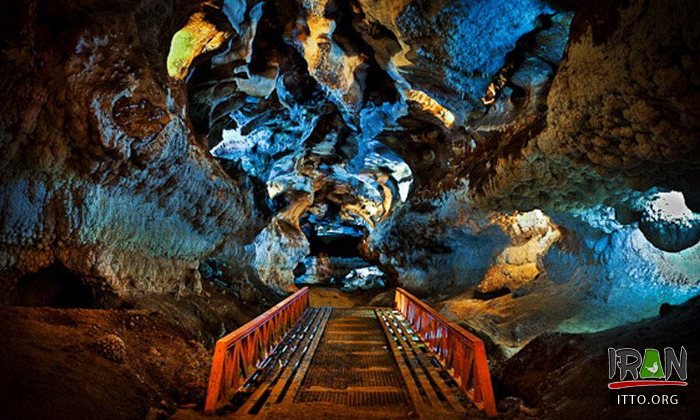 Katalehkhor Cave (Katale Khor) is located 140 km. south west of Zanjan, in the southern skirts of the Saqizloo mountains. The inlet to this cave stands 6-8 m. above a dry river. The name, Katale Khor, means "mount of the sun".

The beauty of this cave is enhanced due to the formation of stalagtites and stalagmites because of calcified precipitation. Besides these are icicles suspended from the roof and these conical shaped hangings due to impurities are multicolored, whereas some are crystals clear. In the larger passages, a constant trickle of water has brought about the presence of beautiful designs notable shapes similar to a cauliflower (due to presence of calcified material, it resembles the same) these cauliflowers are also multi-colored.

What makes Kataleh-Khor Cave particularly intriguing is its association with local legends and folklore. The cave's name translates to "Mountain Swallower," which alludes to the belief that the mountain "swallows" the sun as it rises from behind it. This phenomenon has added to the mystique and allure of the cave, making it a unique and captivating destination.

Kataleh-Khor Cave is not only a geological marvel but also holds archaeological significance. Excavations within the cave have unearthed ancient artifacts, including pottery and stone tools, suggesting human habitation in the area during prehistoric times.

For nature enthusiasts, adventure seekers, and those interested in exploring Iran's rich cultural and natural heritage, Kataleh-Khor Cave offers a memorable experience filled with awe-inspiring beauty and intriguing history.
Fullscreen Map