Also known as:
Zanjan Bazaar
,
Zanjan Historical Bazaar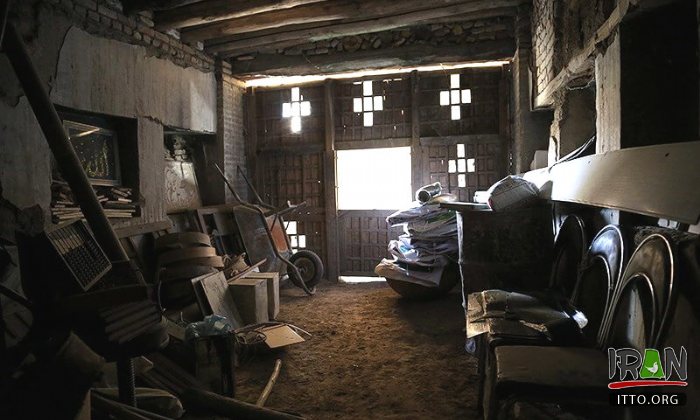 Zanjaan Bazaar is located in the ancient network of the city and consists of two portions such as the Bazaar-e-Bala or upper section and the 'Bazaar-e-Paieen' or 'lower' section (of the Bazaar). The Bazaar of Zanjan, was inaugurated during the reign of Aqa Mohammad Khan Qajar in the year 1205 AH. and was completed during the reign of Fathali Shah,1213 AH. The Russian prince Alixis Soltikov visited this Bazaar in the year 1216 AH. In the lower bazaar besides local commodities, goods, from the surrounding villages were also sold.

Today this section is used as a warehouse for imported goods. Two of the caravansaries or local, ancient inns of this bazaar are the Serai Malek and Serai Golshan. These have been repaired and renovated in the year 1345 AH. Two mosques are also a part of the aggregate, known as the Aqa Sheikh Fayaz mosque and Mirza mosque. Two public baths also exist here by the names of Buluri and Moini. The upper bazaar section consists of the Qeysarieh bazaars and the bazaars of Hojatol Islam, Imamzadeh and Abdol Ali Beig bazaar.

Zanjan Bazaar has been divided into 8 segments (each to do with a specific guild) such as, jewel merchants, textiles, foot ware, hat ware, saddle-makers, fruit sellers etc. Five mosques are located here named as the Chehel Sotoon Mosque, Aqa Seyed Fathollah Mosque, Jame Mosque, Mallar Mosque and the Hojjatol Islam Mosque. This aggregate has on the whole got 940 shops. Due to changes in weather conditions in the city of Zanjan, the roof of this Bazaar has been architectured in such a way that climatic variations outsides, do not penetrate within the said structure.
Fullscreen Map