Ali-Sadr cave is the largest in the world, containing water and offering the use of canoes. This cave is located in the village of Alisadr, district of Kabudrahang, and was inaugurated in the year 1967.
In the hills where the Alisadr cave is located, there are two other caves by the names of Soo Bashi and Sarab Caves. The water present in Alisadr Cave, takes its source from that of the Sarab Cave. The Alisadr Cave comprises of a number of small and large 'halls' or spaces, in a maze like fashion, connected to each other by passages. The water within the cave is extremely cold but very clear, odorless, colorless and with an ordinary taste. It comes under the calcium bicarbonate category, is nearly neutral in PH, but unfortunately polluted.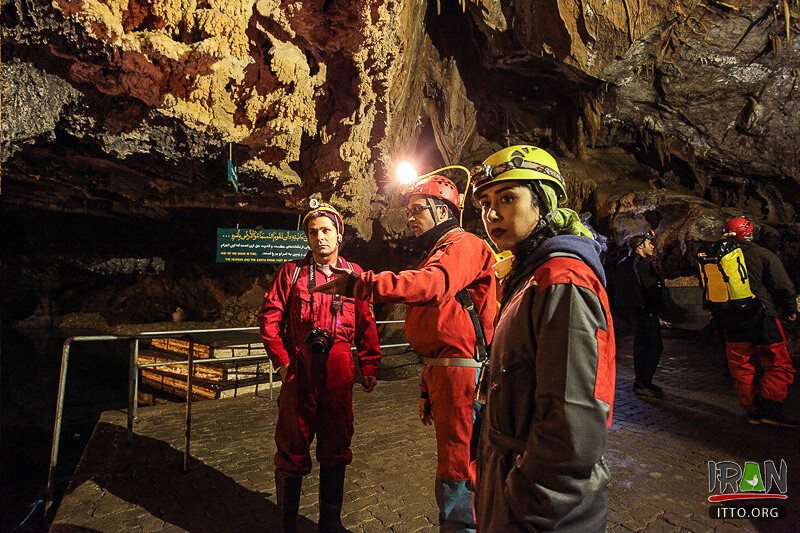 The natural entrance to Alisadr cave (sinkhole) has been made accessible by stairs. It is gated and roofed.
The ceiling of the cave is covered with a sedimentation of pure calcium carbonate and a mixture of other chemical compounds. Thus forming stalagmites of unique beauty and design, which draws the attention of visitors. The air within the cave is light and static. To date, all the canals of this cave have not been discovered, and only approximately 2,100 m. have been recognized. Here, the height of the ceiling is between 1-35 m. the width of the canals 2 - 15 m. and the depth of the water 1 - 17 m. Within the cave, electric power, and paddling canoes (seating 4 persons) aid visitors to see parts of this cave.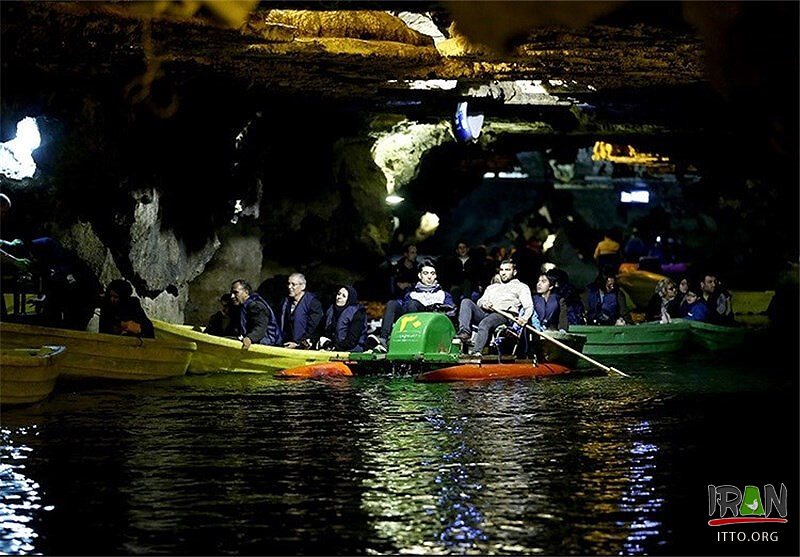 Alisadr is the world's largest water cave which attracts thousands of visitors every year. It is located in Ali Sadr Kabudar-ahang County about 100 kilometers north of Hamedan, western Iran. Tours of the cave are available by pedalos.
Geologists believe that the rocks of this mountain pertain to the second geological period i.e. Jurassic (190-130 million years ago).  Based on evidence within the cave, it was inhabited by primitive people. Its colorless water is odorless and has natural taste. There are no living creatures in the cave's water and its temperature is 12 degrees centigrade.