Also known as:
Ashooradeh Island
,
Ashuraadeh Village
,
Ashour island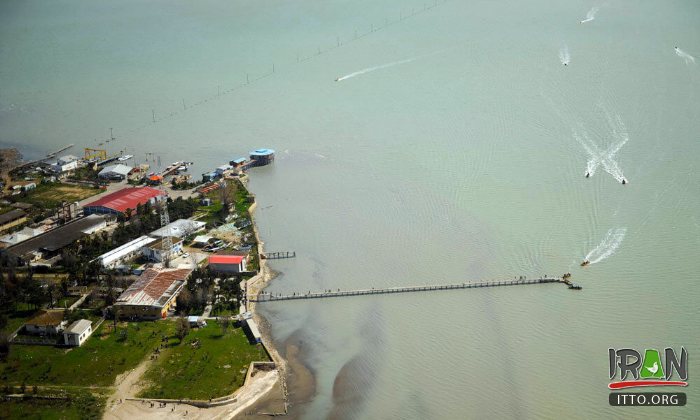 Ashora Deh (Ashorada or Ashour island) is a part of Bandar Turkaman and one of the beautiful places of Golestan province situated 25 kilometer from Gorgan. Ashora Deh (Ahuradeh) is the only island of the Iranian coast of the Caspian Sea (Gorgan Bay) with damp and moderate climate and is a suitable place for wildlife (when the water of the Caspian Sea ebbs, it turns into a peninsula). The export of caviar, the jetty of the Bandar Turkaman and other facilities are attractions of this area.

Ashuradeh was inhabited by 300 families, but the village is now deserted. The island was occupied by Russian forces in 1837, despite protests from Persia. Following the occupation, the Russian Army maintained a military post on the island for a few decades.

The island's soil is sand-based, which is fertile land for sour pomegranate trees to grow and raspberry bushes that provide shelter for the jackals. The sand dunes of the island are a result of the gusty winds and the clay-less soil. They are aligned with the east-west direction of the winds. The grassy cover of the ground prevents the sands from further spreading.

Historical documents speak of date palm, cotton, and sugarcane on the island, but now there are no agricultural plants other than the fruit trees in the courtyard of the old houses.

There are two historical buildings remaining on the island: the Russian fort and the erstwhile house of the Russian counselor.

Ashuradeh is one of the main areas for fishing sturgeon, the species that provides caviar. Over 40% of Iran's caviar is produced near Ashuradeh Island. Tourists are often fascinated by the fishing process. The piers and fisheries are definitely worth a visit.
Fullscreen Map