Martian mountains is one of the famous Iran's tourist attractions situated in Chabahar, Sistan and Baluchestan Province. The mountains vary from 5 meters to 100 meters Ones and have unusual white and gray colors creating beautiful scenes at night. The phenomenon, however, prevents the growth of plants in the region.
After a 40km drive from Chabahar in southeastern Iran, going towards Gwadar Bay, the mountains appear on the left hand side of the road. These are known as Miniature or Martian Mountains and are one of the most beautiful, staggering natural landscapes of Sistan and Baluchestan Province, as well as Iran. This unique eye-catching view is one of the most famous attractions of Chabahar.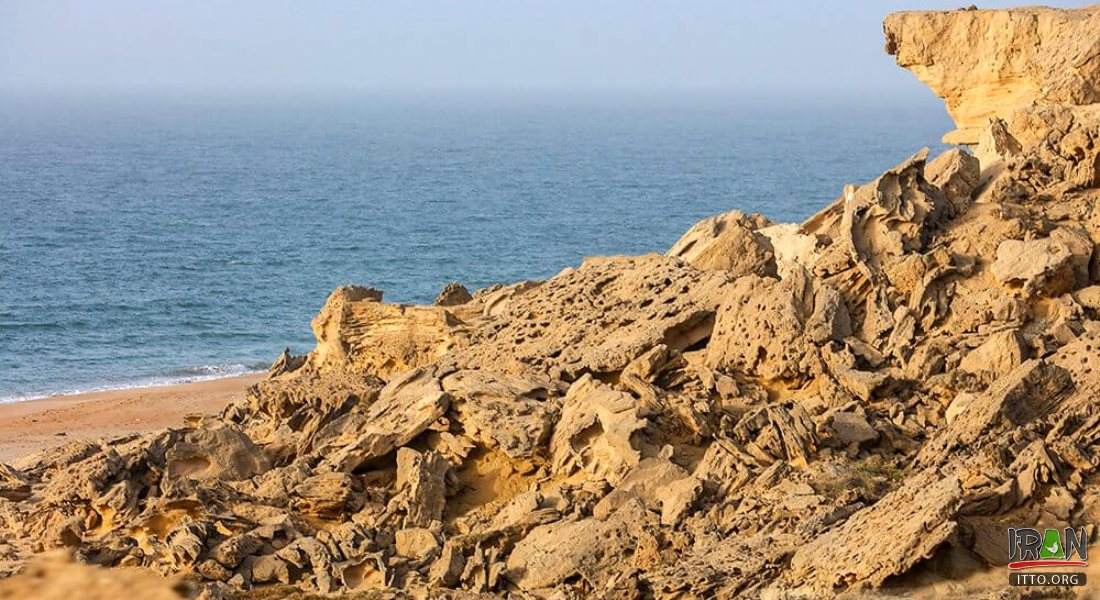 The Miniature, or Martian Mountains, also known as Kalaani among the locals, are a mountain range stretching from Kachu to Gwadar Bay alongside the sea.
The pristine Martian Mountains of Chabahar, also known as Miniature Mountains, are located between the Beris Strait and Gwadar Bay. Because of their particular sedimentation and erosion, these mountains have forms similar to the rugged surface of Mars. Calcareous sediments of the remains of marine organisms (crustaceans and fish), along with sand and clay, are the main constituents of these mountains.
The color, appearance, shape, and material of the mountains are very strange. The geometric patterns of the mountains have been created by rapid soil erosion caused by heavy rain and wind. The mountains are made of sedimentary rocks with a grayish white color.
The mountains are a popular destination for hikers and adventure-seekers, offering stunning views of the surrounding desert and coastline.