Also known as:
Choobin village of Neishabour
,
Dehkade Chubin
,
Choubin Village
,
Neishaboor Wooden Village
Choubin Village (or Woodwork village) is located near Neyshabour in Khorasan Razavi province, in northeastern Iran. The unique wooden village has been constructed by Engineer Hamid Mojtahedi and is one of the tourist resorts of Neyshabour.
The wondeful Wooden Village is a unique area that carries the warmth from the wood and it seems that you travel to another world by walking through its alleys, a world where all the structures are wooden.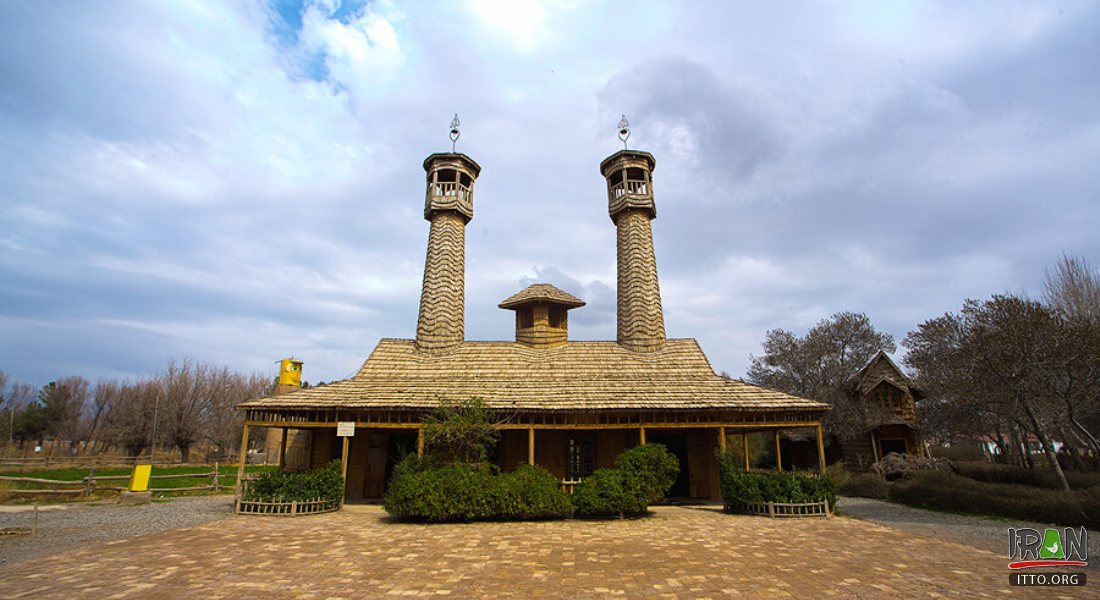 A beautiful Wooden Mosque is located in this Village. This mosque is built according to earthquake seismicity of Nishapur. It is regarded as the first earthquake-proof Wooden Mosque in the world that has an area of 200 square meters. It has a gable roof with two minarets, each of them has a height of 13 meter and a weight of almost 4 ton. Its appearance is like a ship placed upside down on the ground.
The skeleton of minarets and roof are joined in arachnoid style. You can see 6 or 7 beautiful inscriptions of Koranic verses on the interior and exterior walls of the mosque. The complex has a museum, a library, a restaurant, a shop and a bakery.