Also known as:
Haj Mulla Hadi Sabzevari Tomb
,
Tomb of Hadi Sabzavari
,
Asrar Tomb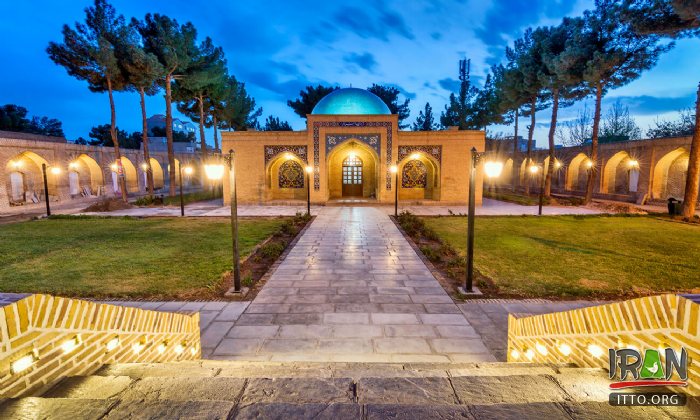 Hajj Molla Hadi Sabzavari (Hadi Sabzevari) was a famous  philosopher, mystic theologian and poet of the Qajar period.His tomb Also known as ASRAR Tomb (Tomb of Secrets) is located east of Sabzevar, beside Zand Square, in a garden belonging to the said personality. The tomb was constructed by Mirza Yusef Mostowfi-ol-Mamalik. The building was repaired and some additions have been made to it by the National Monument Association. The building is made of brick, and consists of main hall in which the grave is placed and a dome with four porticos alongside.

Haj Molla Hadi Sabzavari wrote some fifty-two works of prose and poetry in both Arabic and Persian. He wrote the Asrar al-hikmah (The Secrets of Wisdom), which, together with his Arabic treatise Sharh-i manzumah (A Treatise on Logic in Verse), remains a basic text for the study of hikmat doctrines in Iran. Not limited to philosophy, he also wrote poetry under the name of Asrar and completed a commentary on the Masnavi of Jalal ad-Din ar-Rumi, the great mystic poet of Islam.
Fullscreen Map