Also known as:
Kohak Cave
,
Kehak Cave
Kahak cave near Delijan City and Arak City in Markazi Province is one of the most attractive ones in Iran. The cave's wonderful scenes and its massive chambers makes it an ideal choice for adventurous ecotourists who love to get the adrenaline going every now and then.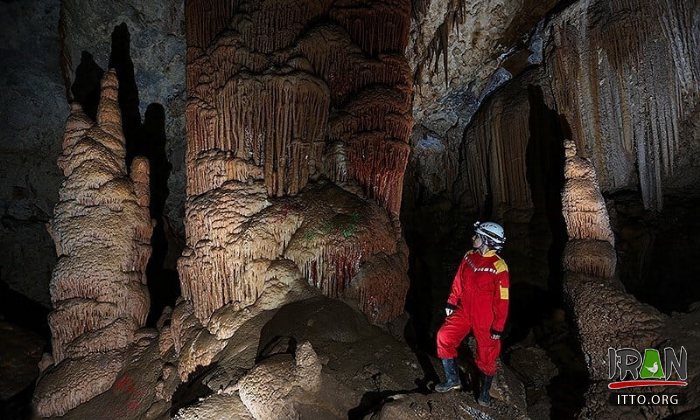 Kahak cave is 86kms south of Qom, to the west of Delijan city near Kahak village lying between the Markazi and Qom provinces. It consists of a number of successive large platforms, each one separated by an abyss 10 to 20 meters deep. These were formed in the distant past by a huge landslide inside the cave.

The entrance of the cave is a circle 70 centimeters in diameter, located eight meters above the ground on a hill. The cave has numerous gypsum columns where some of the tallest ones measure around 14 meters.

The same accounts as one of the archaeological and natural relics of this province. This cave has many spectacular and interesting features. Explorers usually come here in teams for an adventure in its fascinating trails.
Fullscreen Map