Also known as:
Kandowan Village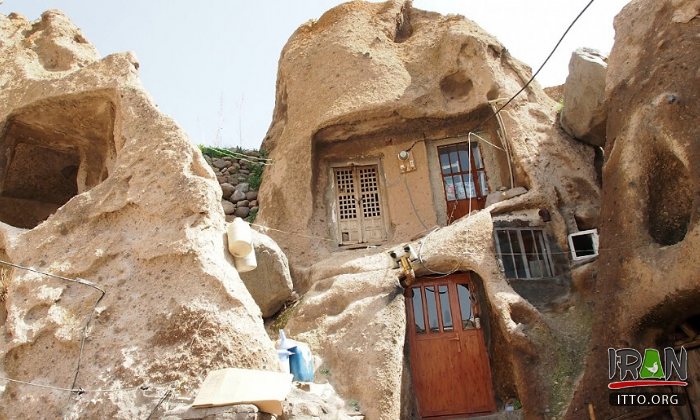 Kandovan Village lies 62 km. southwest of Tabriz and 22km. south of Oskoo (Osku) in East Azerbaijan Province. From the architectural point of views this village is interesting, as the settlements are rocky dating back to the 7th century AH. or even the pre-Islamic period. These 'houses' resemble caves, being 'dug out' in the mountains and therefore are reputed worldwide. Mineral water in this area is also used for treatment of diseases.

There are various other interesting villages in the province having specific architectural features. The intriguing architecture of this village seems to defy all rules and travelers are usually fascinated by its incredible slopes and irreverent paths.  Recently a hotel was built, inspired by and connected to the "style" of the village. The "Rocky Hotel" features beautiful cave interiors with very comfortable living spaces.

Kandovan village has cold and long winter, thus this place is considered as a safe shelter from hot and cold weather and also enemies' invasion. Generally, Most of these Karans has two floors and in some cases, three and even four floors that they are not related to each other from the inside. The rural people have created the house, home range, warehouse and workshop for residential use within these cliffs. Multi-Story houses and stairways generally intended to connect each floor to another.
Fullscreen Map