Elgoli Park in Tabriz or Shahgoli, 8km south-east of the center, is popular with summer strollers and courting couples. Its fairground surrounds an artificial lake, in the middle of which a photogenic restaurant-pavilion occupies the reconstruction of a Qajar-era palace. The park can be reached by metro line 1.
The former Shah Goli or the present Eil Goli (the Shah's pool) is one of the recreational areas of Tabriz (East Azerbaijan) and Iran located to the north east of Tabriz city. The initial date of construction is not specified but this edifice has been repaired in the year 1970 according to the former lines of architecture.
Tradition dates the construction of the park to the late 18th century. However, it may have been built earlier as well; some sources suggest as far back as the 14th century. In the Qajar period the park was restored and high terraces were added.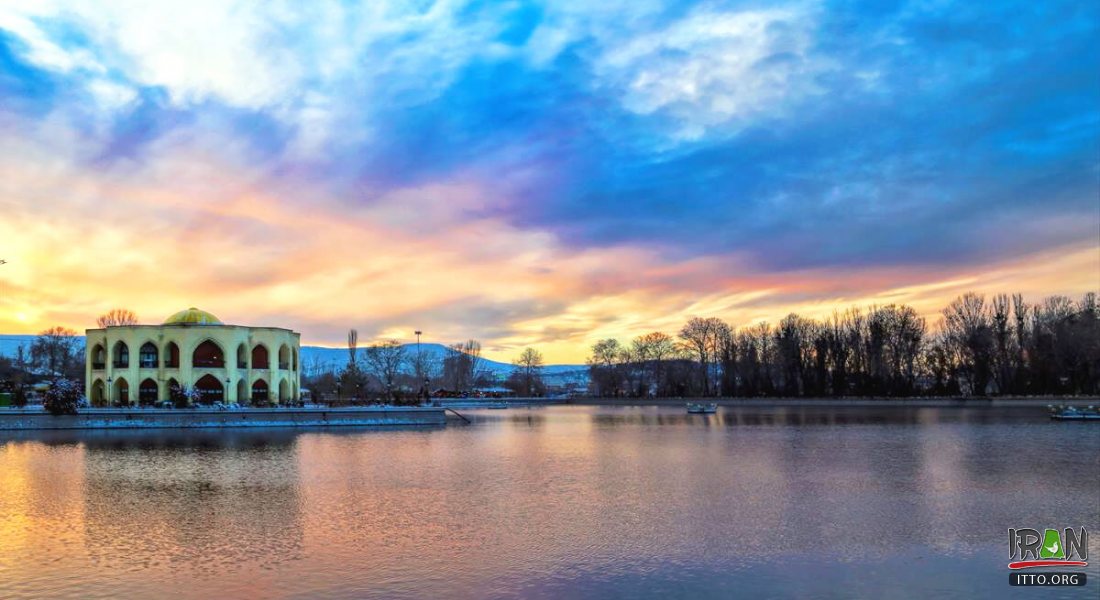 El-Gölü Is the first place you can introduce to a tourist who wants to visit Tabriz which is also known by the name Shahgoli.
The northern side of the lake was built up, which, according to Penelope Hobhouse, makes the lake "appear to float over the valley". A causeway leads out to a pavilion, today the site of a restaurant.
The park was originally named Shah Goli (Shah Golu), the "Royal Lake" or the "Royal Pond". After the Islamic Revolution of 1979, the park and the surrounding were renamed as El Gölü, "lake of the people".