Also known as:
Qiasieh School
,
Khargard School
,
Khar Gerd Historical School
,
Ghiaasieh khargerd
,
Ghiasieh Shahrokh Mosque
,
Qiyasieh Shahrokh Mosque
The Ghiasieh School is a distinct historic building in northeastern Iran which flourished in the 14th century CE as one of the best universities in the world of Islam.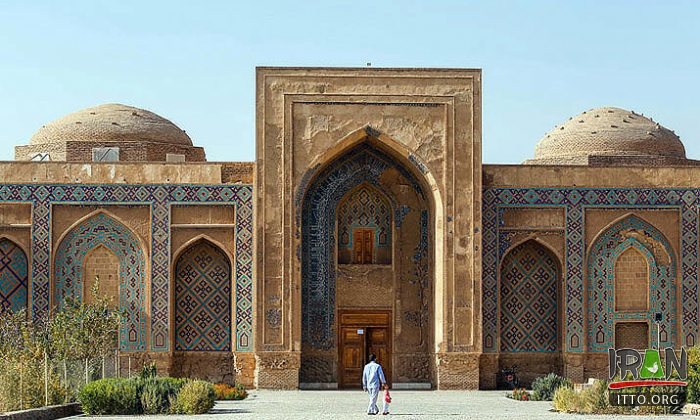 The Ghiasieh School (Khargerd Historicalm School or Ghiasieh Shahrokh Mosque) dates back to the 9th century AH and is located in the village of Khargard (Kharguerd village) near Khaaf in Khorasan Razavi Province. In the local dialect, the name of the village means a big city where the scholars gather together, indicating that this has always been a center of science and knowledge in the region, thus known as a big city intellectually.

The founder of this school was Khajeh Qiasodin Pir Ahmad Khaafi, the minister of Sultan Shahrokh Bahador Teimoori.

The architects of this structure were Ostad Qavamedin and Qiasedin Shirazi. This square building consists of four terraces, the entrances of which are 4.5m in width and 11m high. This is a double storey building with 32 rooms, decorated with stone, marble and tiles.

About the importance of the school, it will suffice to say that renowned researchers, such as Hertzfeld, Sykes, and Bernark Okin, and Grabar have researched it and taken note of its inscriptions. The school was registered as a national heritage of Iran under no 126 on 5 January 1931.
Fullscreen Map