Darulfonoun School (Dar ul-Funun) is the name of an old school located on Naser Khosrow Street in Tehran by Amir Kabir (1807-1852), the prime minister of Qajar monarch Nasser-al Din Shah (1831-1896). It is considered the first modern institution of higher education of the country.
After a trip to Russia, Amir Kabir realized the country's dire need for an institute of higher education. To build Dar ul-Funun, which was simply known as the 'new school' or 'Royal Academy, he chose a location close to the royal palace and in place of a former barracks.
Amir Kabir recruited seven professors and scholars from Austria to teach at the school. These professors arrived in the country two days after his dismissal as prime minister. Dar ul-Funun is said to have been inaugurated by Nasser-al Din Shah with 30 students and 13 days before its benefactor, Amir Kabir, was killed in Fin Bath in Kashan.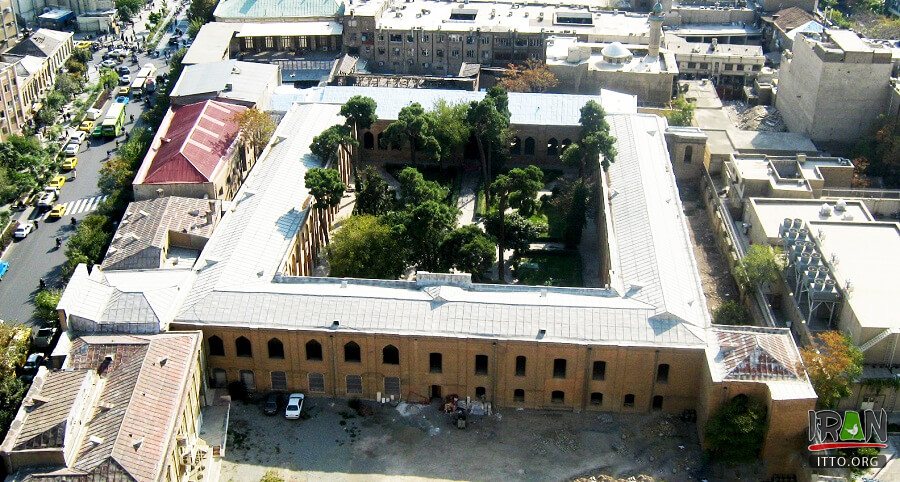 Within two years of Amir Kabir's appointment as grand vizier in October 1848 the first steps were taken to establish the educational institution that subsequently became known as Dar al-funun.
Amir Kabir established this school so that young Iranians could learn modern and military sciences. The main topics taught at the school were geology, medicine, surgery, mathematics, engineering, pharmacy, history, geography and military sciences. As there were not enough German speakers and translators in the country, courses were taught in French. New students were required to pass a French proficiency class before they could officially start studying at the school. Later on Russian and English were added to the languages taught at the school.
Dar ul-Funun School remained for 80 years and although still applicable, it was wiped out in 1929. In this year, Mirza Yahya Khan, the head of educational ministry destroyed the university and constructed the current building with a new design under the supervision of Russian engineers.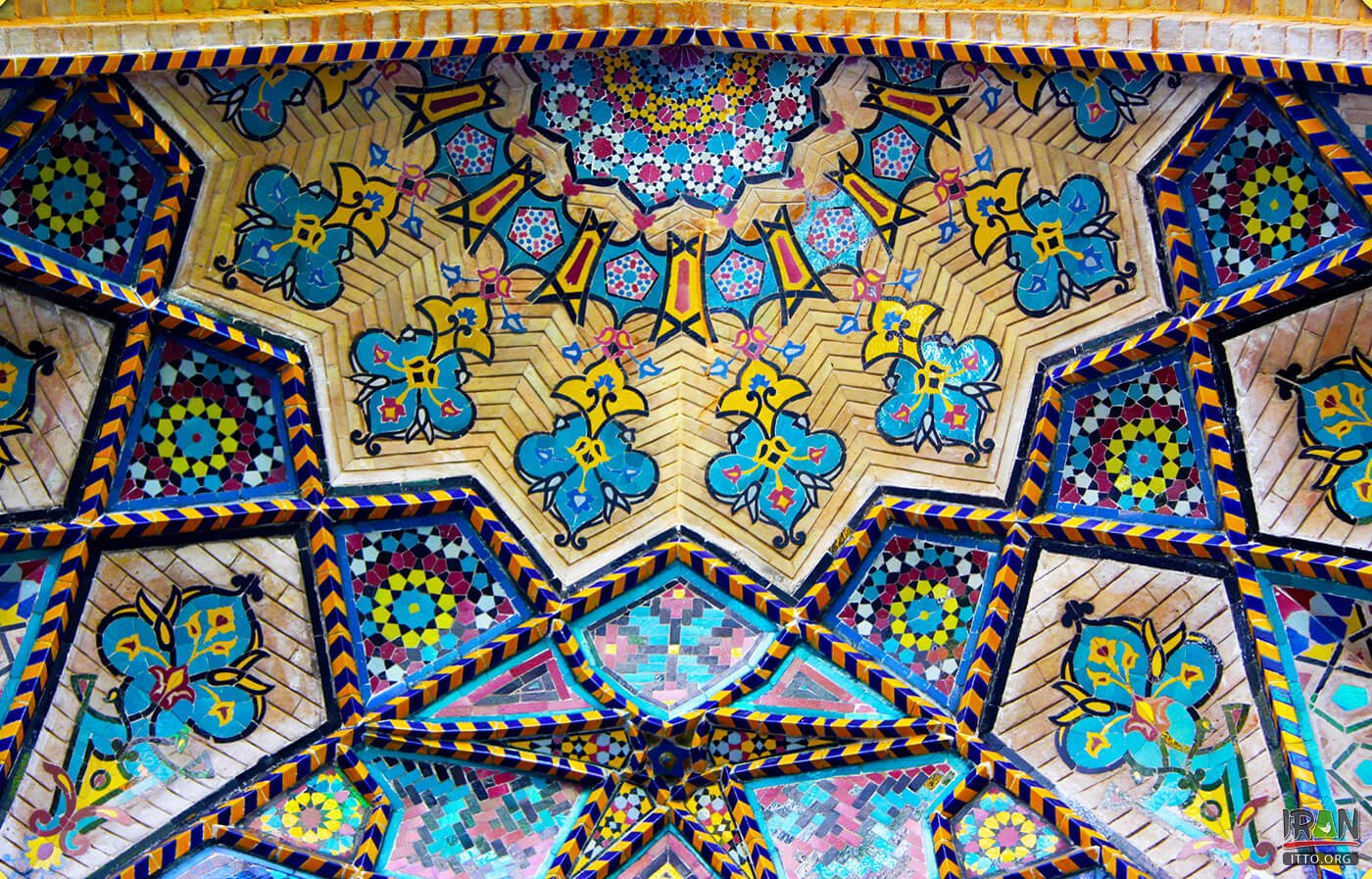 It was originally conceived as a polytechnic to train upper-class Persian youth in medicine, engineering, military science, and geology.
The original building of Dar ul-Funun consisted of 50 rooms situated around a courtyard, which had a large fountain (howz). The school included a dining hall, physics, chemistry and pharmacology laboratories, a library, and a printing house.
The school's original building was in use for 80 years before it was demolished in 1930 and rebuilt by a Russian architect. The new building of the school had 32 classrooms.
Many parts of the institute were later merged into the newly established Tehran University. The school's graduates were among the most influential figures in modern Iranian history.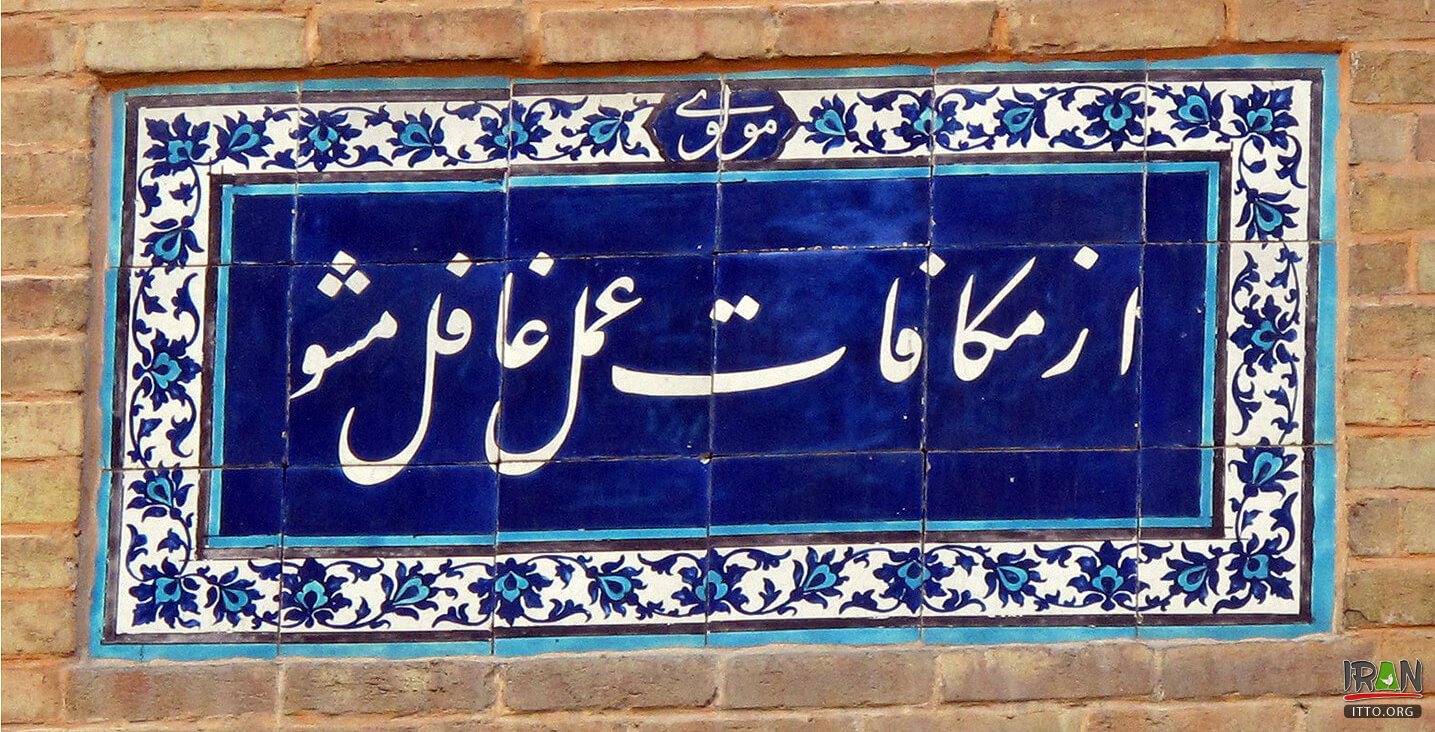 Ceramic Tile with Persian Poem calligraphy (Mawlana Jalal ad-Din Muhammad Rumi)
meaning: As you sowed, so shall you reap.
Some of Dar ul-Funun notable alumni include:
royal painter Mohammad Khan Ghaffari (Kamal-ol-Molk) (1847-1940)
journalist and political activist Jahangir-Khan Sur-e-Esrafil (1874-1908)
musician Gholam-Hossein Darvish Khan (1872- 1926)
prime minister and scholar Mohammad-Ali Foroughi (Zoka-ol-Molk) (1877-1942)
author and linguist Ali-Akbar Dehkhoda (1879-1956)
novelist Sadeq Hedayat (1903-1951)
prime minister Ali Amini (1905-1992)