Also known as:
Persian Garden
,
Baagh-e Irani
,
Mostofi Al-Mamalek Garden
Iranian Garden with an area of about 3.4 hectares, is located in Tehran. The place is designed on the pattern of Persian garden, one of the most inspiring elements of Iranian architecture and culture.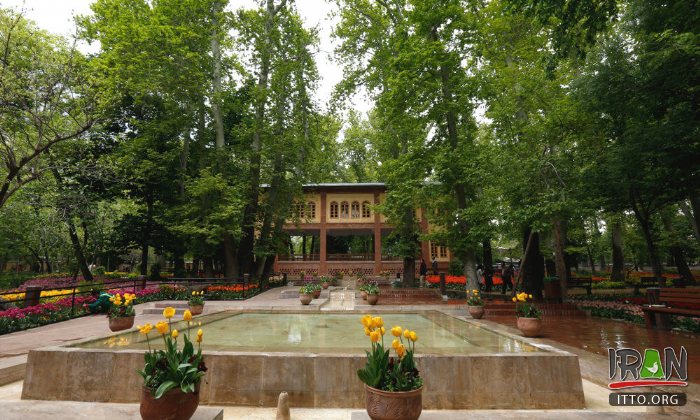 The Iranian garden (Persian Garden) is situated in one of the old neighborhoods of Tehran known as "Deh Vanak" where you can walk to recall Tehran in the old days. Old buildings and home gardens would remind you of the comfort and refinement of people residing in old locals in the past. Nearby there is an old and restored garden which has used Persian traditional architecture called Iranian garden.

The Persian Garden project is one of the unique and exquisite environmental projects in the capital city which has important cultural, social, environmental and health effects. In this project it has been tried to use symbols of original Persian gardens while preserving historical Iranian culture and identity and create an environment appropriate with the Iranian culture for spending leisure time.
the Persian garden project occupies an area of 32 thousand square meters of land in the neighborhood of Vanak Village. The area in the past used to be a large green garden but now least signs of the past are remaining there.

It has beautiful flowers along with tall trees where you can sit down on benches to enjoy the beauty.
Central Pavilion, main roads in the garden, Chenarestan and Sarvestan, and Nazargah that includes the fountains along the way and 6 separated fountains scattered in the garden, the public library with space allocated for girls and boys, the western, eastern entrance, playground, outdoor sports fields with equipment for adults, bathrooms, locker rooms and an eastern restroom equipped with toilets for the disabled, and a place for prayers.
 
Fullscreen Map