Also known as:
Kord Kola Mourning Place
,
Kordkola Tekieh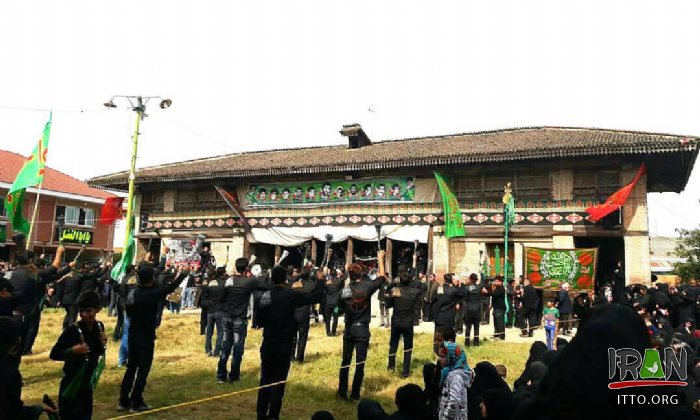 Kord Kola Tekyeh (Kord Kola Mourning Place) is an area for religious mourning rituals, and is situated 28 km. north east of Qaem Shahr (Mazandaran Province). It is a rectangular brick structure with an earthenware tiled roof.

The same also comprises of a porch with four wooden pillars, along side these are rooms in two floors symmetrical to each other. Besides architectural techniques, it is also artistically adorned with beautiful paintings of the Qajar period. The structure dates to 1280 AH., that is simultaneous to the reign of Naseredin Shah.

A Tekyeh is a place where Shiite Muslims gather to mourn muharram. Such places are particularly found in Iran. They are usually traditionally designed with observable elements of Persian architecture.
Fullscreen Map