Also known as:
Ab-e-Garm Larijan
,
Abegarm-e Larijan
,
Larijan Hot Springs
,
Larijan Mineral Spring
,
Rineh Thermal Spring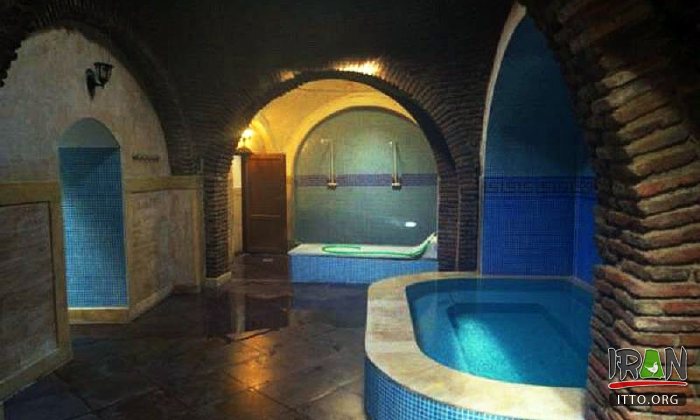 Larijan Hot Springs (Larijan Mineral Spring or Rineh Thermal Springs) are Hot mineral springs located about 73 km south of Amol in Haraz Road, near Mount Damavand.

They run along the Lar Valley. Nearby these springs public baths with small pools have been constructed. The surrounding environment has intermingled with a pleasant moderate climate and eye-catching high mountain landscapes. It has several individual bathtubs and some public pools for visitors and bathroom. For tourists, there is hotel and motel and other residence.

One of the most famous Spa of Larijan is "Shah Abbasi Bath" which is undoubtedly natural, though it is not much clean. After Shah Abbasi bath, Ab-Ahan (Water-iron) pool is the most famous pool of the district. There is a high amount of iron in the water of this spring which is obvious from its color! This water is very beneficial for skin diseases and it is located on the top of the mountain.
Fullscreen Map