Also known as:
Bonab Mosque
,
Mehrabad old Mosque
,
Masjid-e Mehrabad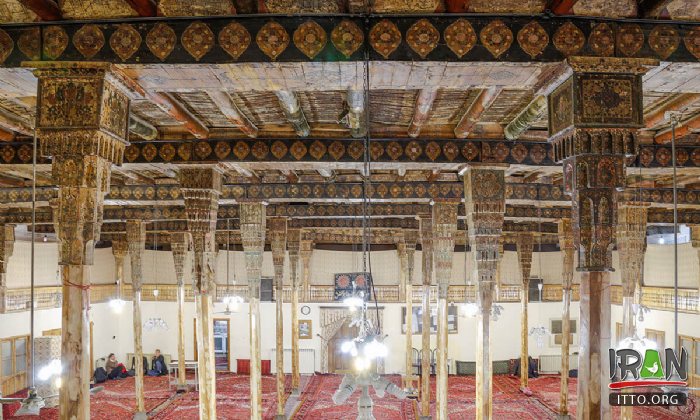 Mehrabaad Historical Mosque is from the Safavid era and has excellent oriental architectural display with numerous pillars.

This construction with huge presence in a big square evokes every new person to itself. It has porch, seraglio, minaret and sanctuary that are a bit different from other mosques and this make people influenced by its elegance, relish and originality of its structure.

Constructing this mosque has been an honor and glory of Safavid era, and its elegance and style, magnificent ornaments especially its azure minaret all are praiseworthy. In terms of beautiful building, exquisite ornaments, and historic bred, this mosque has been known as one of precious remnants and a collection of architecture from Safavid age; each of its elements introduces the taste and art of skillful creators who used their ultimate patience to emerge it.

Idea of protection the old art not only considered in its architecture, but also attention to strength of building, type of roofing, columns arrangement and supporting beams give a magic view to it that astonishes every one. It can be said that this erection is among the excellent samples of art and taste of Safavid era which has been immortalized by architects and painters of that age.

Artful maps and live designs of Esfahan school dedicated a particular glory to this complex, harmony of colors in creating a spiritual space entice the faithful to think. Mehr Abad Jameh mosque in Bonab has specific and exceptional importance among mosques I that area and this is due to a historic inscription in its northern wall.
This relic has been recorded in list of national works with registry number 789.
Fullscreen Map