Also known as:
Tomb of Mir Zobeir
,
Tomb of Bibi Mir Zubeir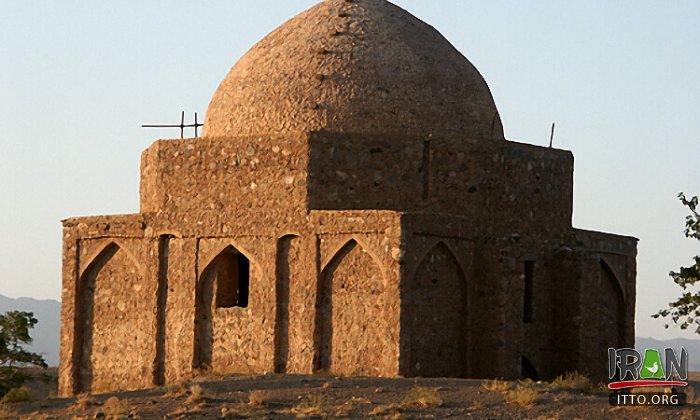 Tomb of Mir-Zobeir (Mir Zobair Tomb) is located in the Sharif Abad village near Sirjan. This structure is square in shape, with external and internal dimensions of 9m and 7m respectively. It has been erected with cobbled stones and gypsum. At a height of four meters this structure converts to an octagonal shape, and thence spherical with a dome on the top. Internally, it is adorned with inscriptions.

The remnants of the plaster work dates back to 751 AH. It is believed that this structure was formerly a temple related to the pre-Islamic or early Islamic period, and that during the reign of Mohammad Mobarez, the first Amir of the Al Mozaffar Family, the same was renovated into a mosque.
Fullscreen Map