Also known as:
Pol-e Muhammad hasan khaan
,
Mohamad-hasan khaan Bridge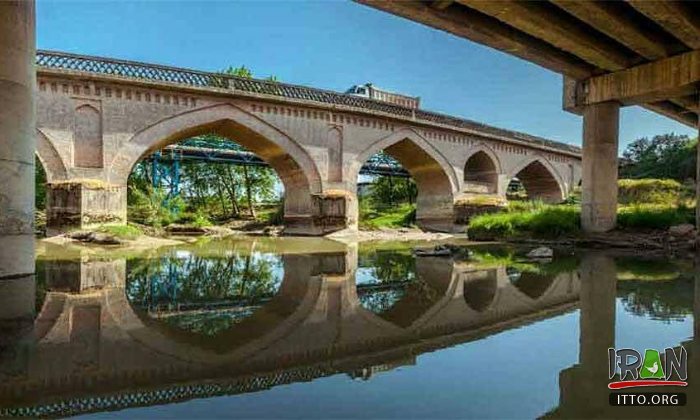 Pol-e Mohammad Hasan Khan (Mohammad Hassan Khan's Bridge) on the Babol-Rood river (Babolrud) in Nooshirvan-Kola Road in Babol city is one of the most ancient buildings of Mazandaran Province. This large bridge was constructed in the year 1146 AH., after the war Karim Khan Zand and Mohammad Hasan Khan Qajar.

It was built by the king Mohammad Hassan Khan Qajar, the ancestor of Agha Mohammad Khan Qajar as the main road from Babol to Amol. before this qajaro bridge in this place, during the reign of the Ghaznavids, there was a wooden bridge.

This Safavid architectural style bridge with very beautiful brick decorations, is 140 meters long, 6 wide and has seven main bays and two secondary ones whose height from the river bed is 11 meters. Among the materials used in this bridge we can mention brick, gypsum, lime and egg.

This historical bridge is considered as of the most original historical bridges in the Mazandaran Province and among the tourist attractions.
Fullscreen Map