Also known as:
Nahavand Central Mosque
,
Masjid Jame-e Nahavand
,
Nahavand Jomeh Mosque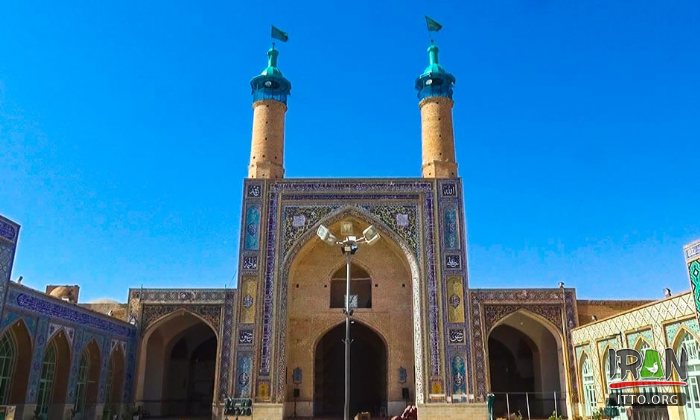 Jameh Mosque of Nahavand (Nahavand Jame Mosque) is located on the skirts of a hill overlooking the city of Nahavand in Hamadan Province. The structure is rectangular in shape and consists of three sectors, the ceiling and dome of which are supported by strong pillars.

The central section is wider than the ones on the two sides and is covered by three domes of equal height. This structure has been generally constructed with brick and a mixture of earth and gypsum, keeping the architecture on simple lines. A small inscription on stone, related to the Saljuqi era, is the only adornment of this mosque.
Fullscreen Map