The house of Nima Yooshij (Ali Esfandiari or Nima Yooshij) where is also his tomb is located in the village of Yoosh (Yush) near Noor city in Mazandaran province, relating to the Qajar dynasty. This house is registered as a national relic with the registration number of 1802 by the Cultural (Now poetry) Heritage Organization. Nima is the founder of Farsi modern poetry.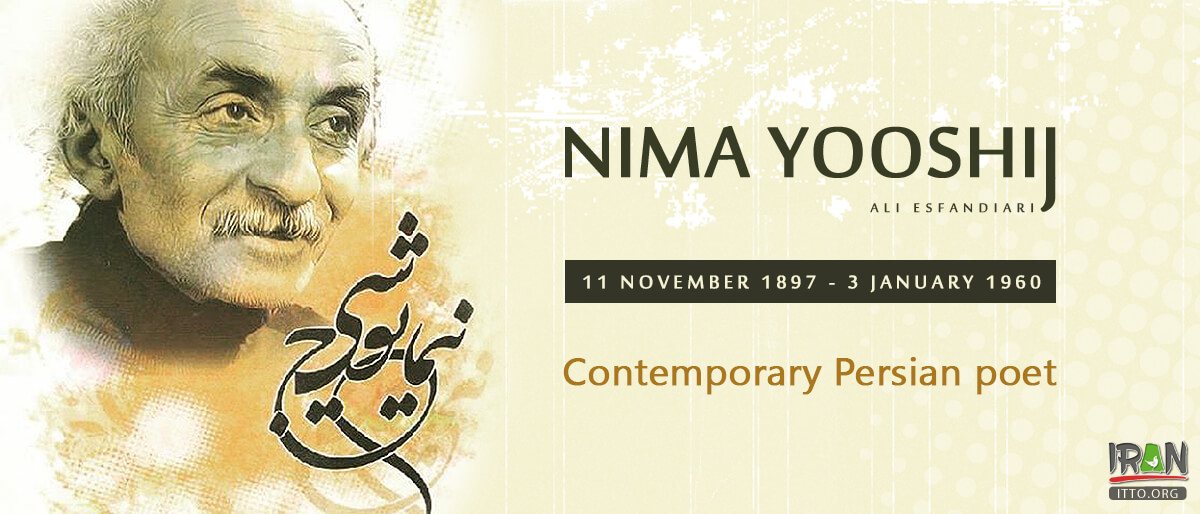 He is famous for his style of poetry which he popularized, called sher-e now (new poetry), also known as sher-e nimaaei (Nima poetry) in his honour after his death. He is considered as the father of modern Persian poetry.
The premises comprises of a central courtyard, surrounded by rooms bearing the effects of brick and plaster work, beautiful sash windows inspired by the decorative motifs of the Qajar period. Today this structure has been repaired and is known as the Cultural House.
This building has three entrances, several alcoves and rooms. The house of Nima Yooshij is considered as one of the beautiful tourism attractions of Mazandaran province with its brick and plaster works. The architecture of this building has an odd distinction with other houses of this village and even the architecture of the houses of Iran's north.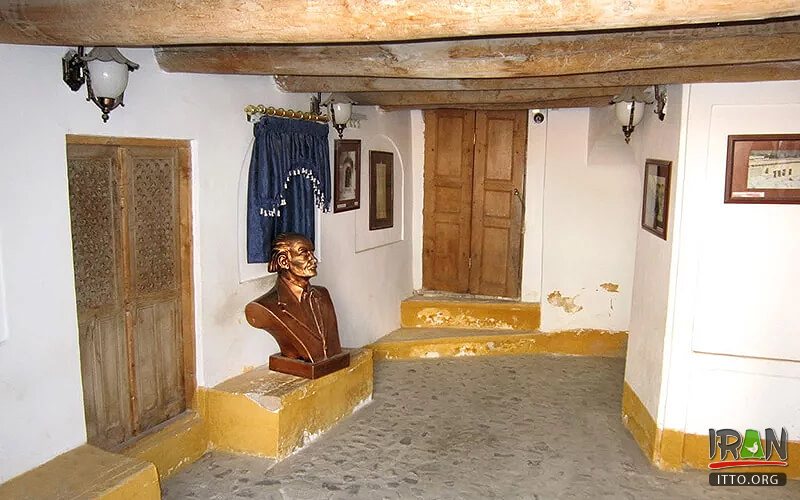 This house was built on the orders of Nazem al-Ayaleh, the ancestor of Nima, in the Yush Laloy district.
Among the yard, there are three tombstones belonging to Nima, his sister named Behjat and Sirous Tahbaz (close friends of Nima).
Nima Yushij's writings can be found in several sections: his poems, his articles that he wrote while working with the periodicals and his letters wrote to his friends and sympathizers. This great poet of Iran died from pneumonia in Tehran at the age of 62 years.
The village of Yush is in the city of Amol, Mazandaran, so the best time to visit Yush is the seasons of spring and autumn. Although the other months of the year you can also enjoy the privacy of this area.