Also known as:
Evan Summit
,
Ovan Mountain
,
Kheshteh Chal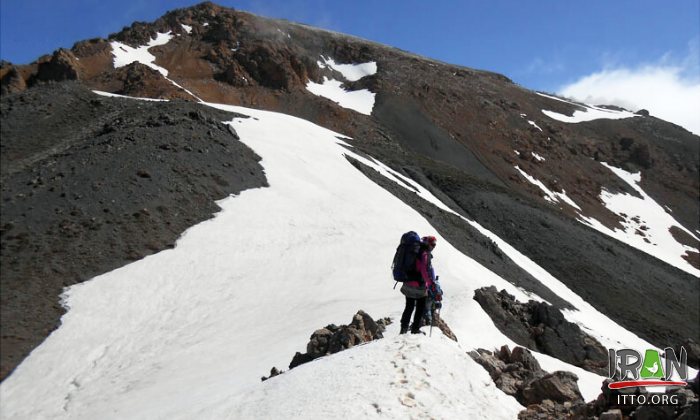 Ovan peak rises to about 3,750m and is located in the Alborz Mountain Range in the north of Roodbar. This summit is also known as Kheshteh Chal or Khashchal Mountain.

In the south west direction it is connected to the gorge and summit of Sialan, and in northwest direction to the Bazakooh and Parch Kooh Mountains. The Azgin, Sefid Ab and Avan Rivers originate in the southern highlands whereas the Chalak river originates from north. The beautiful and splendid lake of Avan lies in the southern skirts of the mountain. It gains its water from the springs in the lake.

Ascending routes to the summit are as follows:
Western front: From the Qazvin Moallem Kellage, Shams Kelage and Avan.
Northern front: From the Tonekabone Shir Rood, Chalak river valley, and the head spring of the Chalak Rood.
South-Western front: From the Sialan and Garm Kooh gorge.
Fullscreen Map