Also known as:
Saheb-ol-Amr Mausoleum
,
King Tahmasp Mosque
,
Shah Tahmasb Mosque
,
Museum of Quran and Writing
,
Calligraphy and Quran museum
The Saheb-ol-Amr Mosque or King Tahmasp Mosque located on the east side of Saaheb-Aabaad square in Tabriz, East Azarbaijan Province. The mosque was initially built in 1636 and has a history of destruction and repair. The name Saheb-ol-Amr (Master of command) is one of the titles of the last Twelver Shi'ah Imam.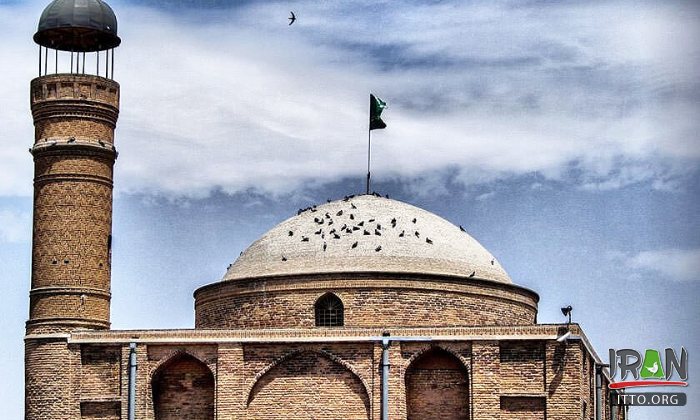 Sahebol-Amr Mosque and Mausoleum is located to the east of the Sahib Abad square in Tabriz (East Azarbaijan) having a dome and 2 minarets. The mosque was originally built in 1636 by the Safavid king Tahmasp I (Shah Tahmasb-e Avval), on the east side of Saaheb Aabaad square in Tabriz. However the building was destroyed by the Ottoman ruler Murad IV after invading Tabriz in 1638.

Once Persian troops re-affirmed control over the city, the mosque was rebuilt but suffered great damage from an earthquake that struck the city soon after. Consequently, the entire square along with the mosque was reconstructed and this task was carried out by Goli Khan Danbali.

In ancient era, this location was temple of Mithraism. Nowadays, calligraphy and Quran museum has been set in Saheb-ol-Amr mosque. Tens of Quran, orisons, and relief of God's speech which have been created during years exist in this place.
Fullscreen Map