Tarikhaneh Temple (Masjid Tarikhaneh also known as Mosque of 100 Gates) was in the pre-Islamic place of worship of the Zoroastrian and used it as a fire or temple of fire, and is about 2,300 years old. This structure was initially used as a Zoroastrian Fire Temple during the Sassanid period, however, after the fall of the Sassanid Empire it was converted into a mosque in the 8th century. The monument is, thus, known as the oldest mosque in Iran.
Tari is the Turkic term for God, and Khaneh is a Persian word meaning house. Therefore, the compound word Tarikhaneh, translates into "the house of God".
The structure is related to the 2nd century AH. and the architecture of the said is an intermingling of the Arab-Islamic and Sassanide modes. It has an inner courtyard which is almost square in shape and considerably large. Surrounding this are porticos with brick laid barrel-shaped ceilings, founded on thick, rounded pillars. One of these porticos being wider than the rest, has an altar behind its wall, with a pulpit alongside. Tarikhaneh Mosque (Tarikhaneh Temple) in general has been constructed of sun baked bricks and a minor portion by brick and wood.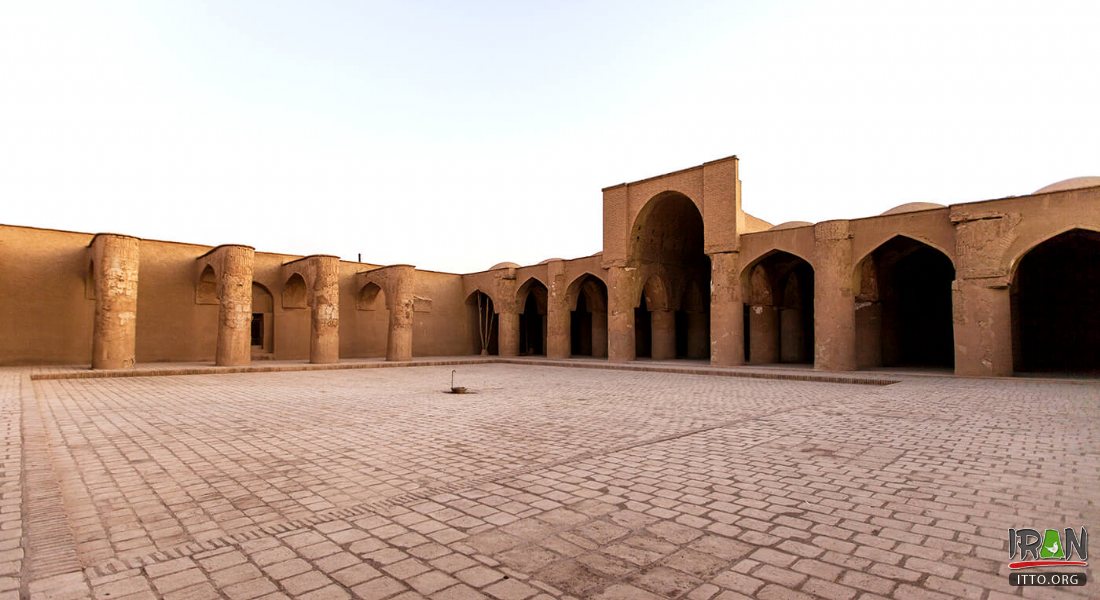 The Tarikhaneh Temple also called the Tarikhaneh Mosque is a Sassanid-era monument located on the southern limit of the present day city of Damghan, Iran.
It is interesting to know about the meaning of Tarikhaneh. This word is made of two parts, Tari and Khaneh, which means the house of God. Tari in Turkish means God, and the equivalent of Khaneh in English is a house. The old name of it was Narikhaneh, which means the house of fire. Moreover, Tarikhaneh was known as Chehel-Sotoun Mosque, because it had a lot of columns.