The Museum has been started  in 2005 in a 1000 meters ground in Lavasan area. It is directed by Prof Naser Houshmand Vaziri who is one of outstanding sculptors in Iran and all of designs, creativities and inventions have been made by him. The sculptures on display in the passages of the cave-like structure represent Iranian folklore.
Dr. Houshmand Vaziri was art manager of Pardisan Natural History Museum until 1999. He was also a professor in Surah University in 1995.
Since its establishment, corridors have been dug inside the mountain to exhibit his works which are still being developed. Each of his works depicts the stories of Ferdowsi's Shahnameh, Iranian folklore and Iranian original culture. It is comprised of an exhibition, workshop section, handcrafts, education compartment, a gallery, and a conference hall. This complex is the only museum where visitors can ramble freely and take photos. Art students can be directly inspired by ustad's ideas and got trained.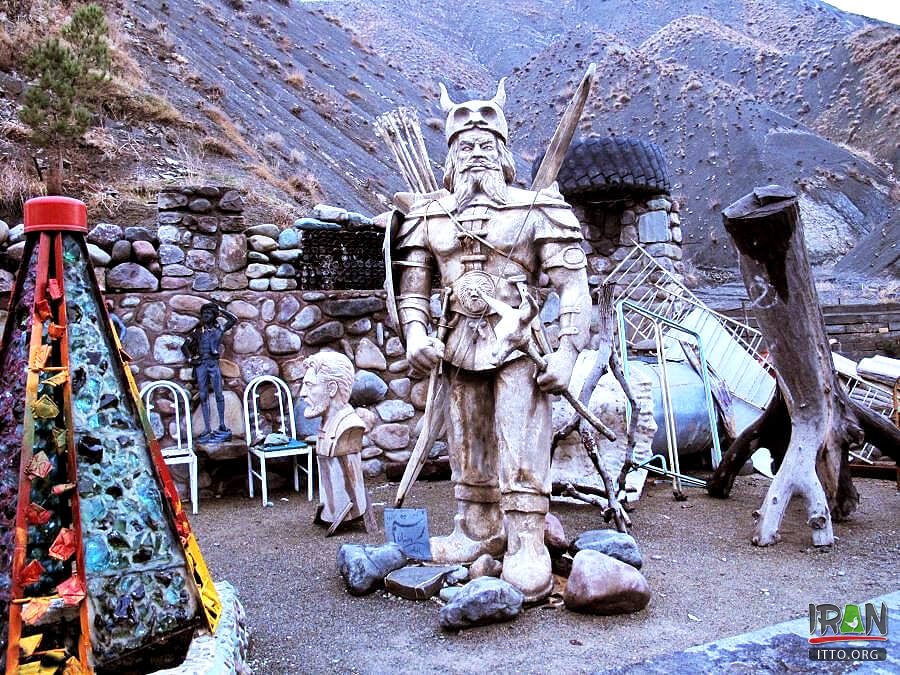 Vaziri Caved Museum, a mixture of nature, art and history: Each of Vaziri's works represents Ferdowsi's Shahnameh, folkloric stories and noble Iranian culture.
The museum includes different parts :showrooms, workshop, handicraft , training, gallery and meeting hall. Cave Interior space includes 8 labyrinths whose main wall is the mountain rock and a layer of concrete has covered it. On second corridor entrance, a sculpture of Rostam is set up as if carrying the roof of the cave on his shoulders.
Vaziri Caved Museum is open to visitors on week days from 9:00 to 12:30 and 14:30 to 19:00, and on Fridays and holidays from 9:00 to 19:00. Facilities are available on weekends and holidays. Group visit is possible at a discount.