Also known as:
Akbarieh Garden
,
Akbarieh Historical Mansion
,
Akbarieh Museum
The Akbarieh Garden is a historical Persian garden in Akbarieh village ,Birjand , South Khorasan province.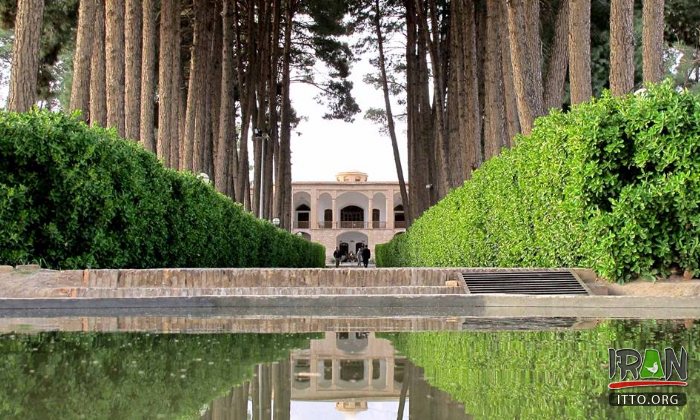 This complex includes several mansions, the oldest building is "Heshmat ol-Molk" Mansion which is located in the eastern end and has two floors. It dates back to the late Zandiyeh and early Qajar eras.
The garden is registered as a world heritage site by UNESCO in 2011 , also is registered in index of Iran national monuments in 1999.

The garden was used as the residence and the place for hosting the guest and doing the official works of the governors. The main plan of the garden has a root in the Iranian art of architecture and is fantastic to visit. Magnificent sash windows, stunning plaster works and tall oak trees on the both sides of the entrance will amaze any visitor. There are many tall pine trees on both sides of the main street.

One part of the building was built in the "Zandi" era and the other in the early part of the "Pahlavi" era. Its decorations include a hall of mirrors, the main middle house a skull capped arched dome decorated with officially lined paintings etc. Bearing in mind that the building was first build and used as a Government house, the garden comes into the category of a governmental garden. At the present time the traditional dinning room and the valuable museum containing archaeological, anthropological and wildlife specimens are included in the complex.


 
Fullscreen Map