Also known as:
Ocean Waterpark
,
Park-e Aabi Kish
,
Kish Ocean
Adrenaline rushes are guaranteed at this water park, which opened in early 2017 on Kish's southern coast.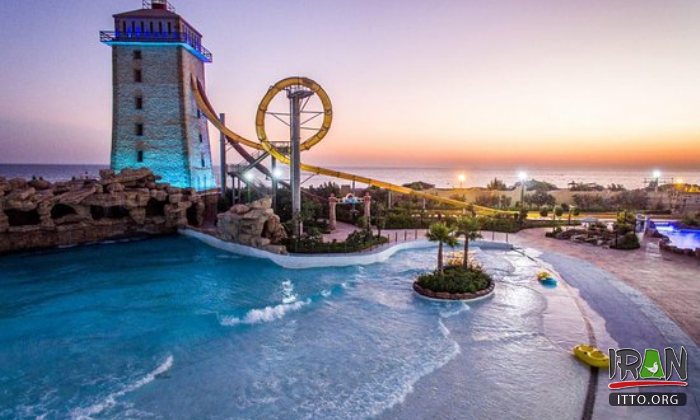 Ocean Water Park is a 5.6 hectare outdoor water park located in Kish Island, Iran. It is the first Iranian themed water park and outdoor water park, themed based on story of the Mystery of the Sun Castle. It opened in January 2017[1] and has 13 rides, four swimming pools and one spa in addition to two restaurants, four beverage stops and coffee shops and two shopping areas.[2] The Water Park's theming has been implemented under the supervision of Ahmad Jafari, veteran architect and Disney NFFC legend.
The water park has several localized features, as well as unique rides in the region. Located in a predominantly Muslim Region, the park offers separate, exclusive days for women only, a feature specially suitable for Arab countries in the region. Ocean Water Park also has one of the tallest rides in the region, Pichaloop, with a 24 meters drop.

Park Story:
Water Park's story is based on a group of pirates attacking an island in Persian Gulf. Pirates, headed by Captain Sayan, raid and capture the Sun Castle in order to obtain the Sun Orb and rule the ocean. Three brothers, named Pullad, Mahan, and Bashoo, the residents of the Sun Castle, decide to fight against the pirates and reclaim the Sun Castle...
Fullscreen Map