The Shirz Canyon (Tange-e Shirz) is a canyon of geotouristic importance, located 45 kilometers northeast of Kuhdasht, the capital of Kuhdasht County, in the province of Lurestan, western Iran. The valley's springs join the stream of Seimare, which is a branch of the Karkhen River.
This valley located in Lorestan province, is a very beautiful and exciting valley. in the section of this valley, there is a natural tunnel with a length of approximately 50 meters, that named as the "bridge of God",the trekking of this valley not need the technical equipment.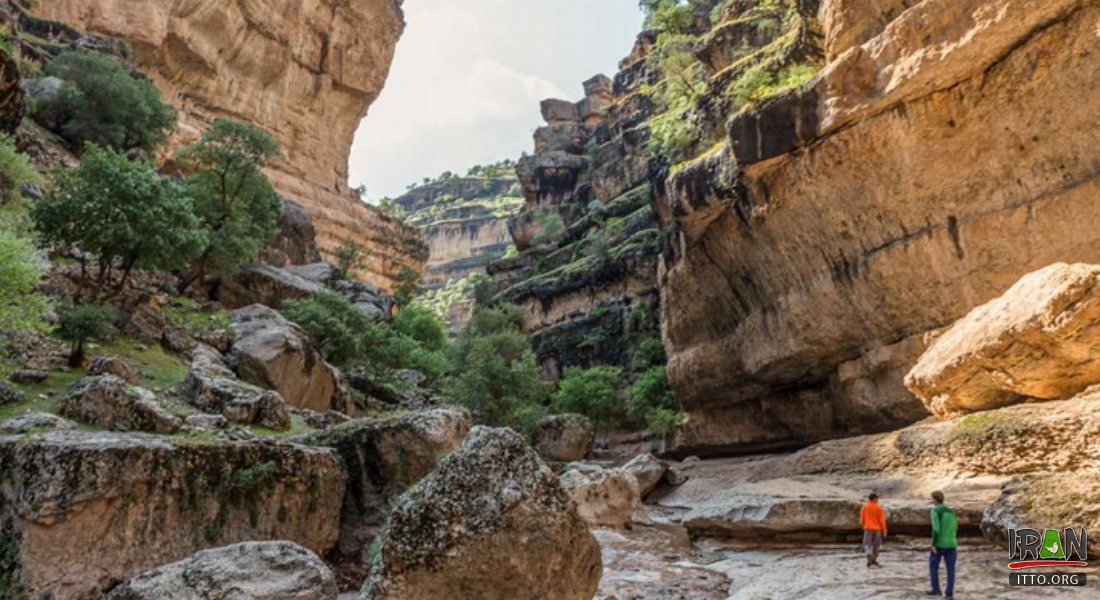 Lorestan Province is known for its natural beauty, and Shiraz Valley, located about 45 kilometers (28 miles) north of the town of Kuhdasht, delivers just that.
Shirz canyon is located at the intersection of the three provinces of Kermanshah, Ilam and Lorestan, exhibiting some of the most beautiful landscapes and wonders of the area. This canyon has longitude of 5 kilometers and flows through the river that streams to the Seymare River.  This place is surrounded by walls with a height of 150 to 200 meters. The slope of these walls begins at an altitude of less than 10 meters.
The coexistence of the rough and sharp rocks with the trees in the canyon is very interesting. The erosion of rocks and stones in this region has created a special interesting shapes. Fissured limestone walls have been eroded due to rain and therefore black streaks have appeared in this valley.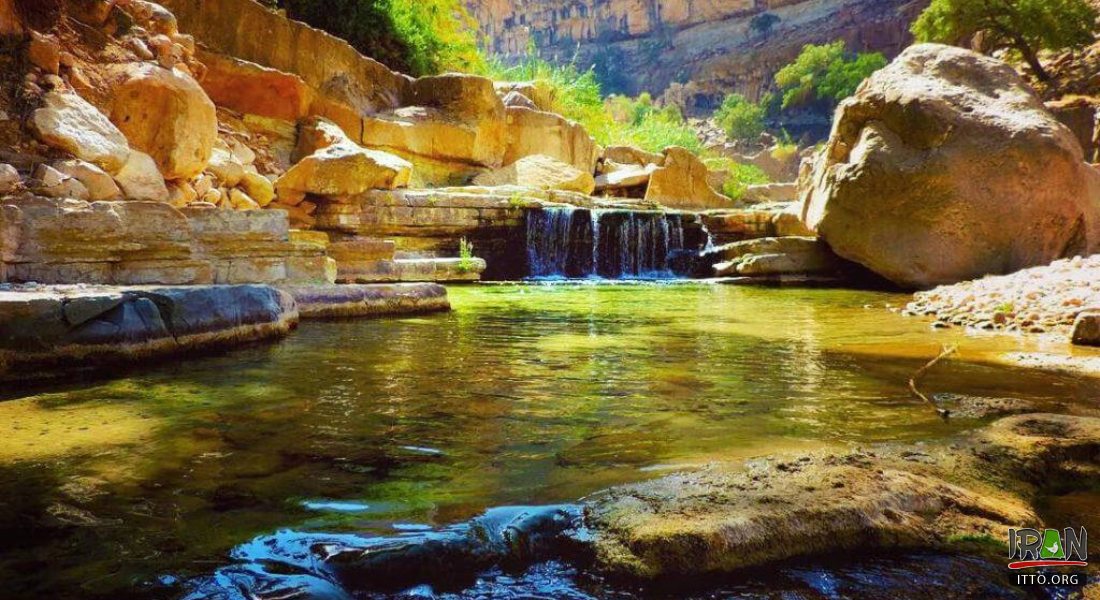 Life-giving springs, rolling rivers and beautiful waterfalls have given the pristine nature a spectacular view of the area. The name of this spectacular Shirzankiv region, which shines like a Neghini among Iran. This strait is 5 kilometers long and flows through the river that joins the Seirra River at the entrance to Shirz River.
Geographical Situation:
The Canyon is located near Kohdasht city in Lorestan province, in the district of Zardalan. This strait is located on the eastern side of the Zard Mountains and near the Seymareh River, the main branch of Karkheh.