Also known as:
Kuh-e Sahand
,
Sahand Summit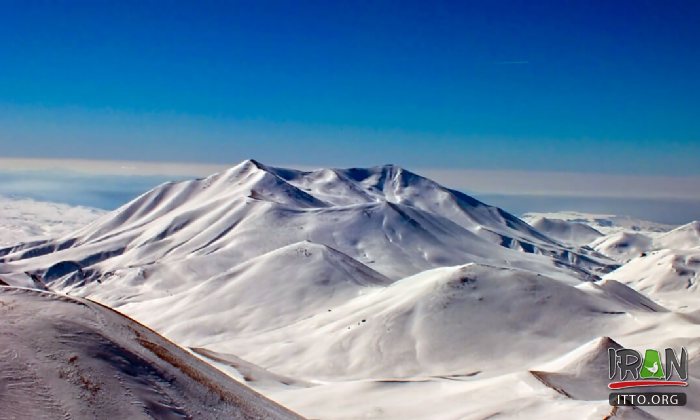 Sahand Mountain (Kuh-e Sahand) with the height of 3707 meters (12,162 ft) is the highest mountain in East Azarbaijan Province, in addition to being an important dormant volcano in the country. Sahand mountain range is known as "the bride of Iran's mountains" due to its dense vegetation, meadows, and grasslands. The whole mountain is covered with plants. Corn roses and buttercups, rare species of Fritillaria, growing in the mountainside create a beautiful landscape tor tourists and visitors.

The Sahand mountains are 50 km. south of Tabriz, the highest peak of which is Jam Daqi at an attitude of 3,750 m.. Approximately 17 peaks can be accounted for as being over 3,000 m. in height. The lower slopes and skirts of which are summer residing quarters for some tribes here.

On the slopes of the mountain the mineral water from springs attracts large numbers of tourists each year. Some of the springs are used for medical treatments, their water quality is limited for human uses as drinking and sometimes even as irrigation water.

The absolute dating of Sahand rocks indicates that this volcano has been sporadically active from 12 million years ago up to almost 0.14 million years ago. Sahand is made chiefly of dacite and associated felsic rocks.
Fullscreen Map