Also known as:
Sheikh Mahmood Shabestari's Tomb
,
The Tomb of Sheikh Mahmoud Shabestari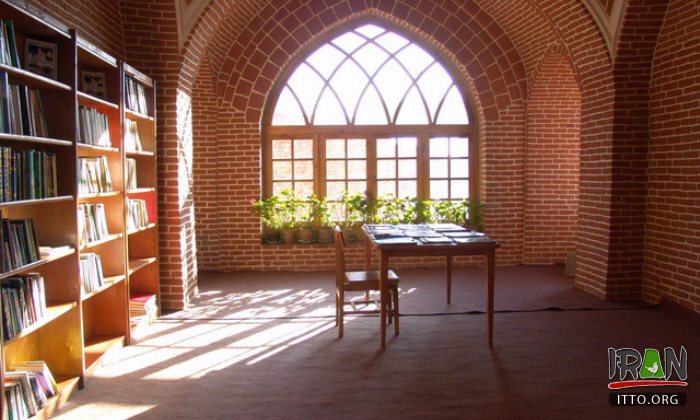 Sheikh Mahmoud Shabestari was one of the famous mystics and poets of Ilkhani era. He was one of the disciples of Baha'uddin Yaghoub Tabrizi; they are buried next to each other in this masoleum in Shabestar. (One of the other professors of Sheikh Mahmoud Shabestari was Amin al-Din.)

Golshan-e Raz or Gulshane Raaz ("Rose Garden of Secrets") is a collection of poems written in the 14th century by Sheikh Mahmoud Shabestari. It is considered to be one of the greatest classical Persian works of the Islamic mystical tradition known in the west as Sufism, and has been translated into Turkish, German, English and Urdo.
The book was written about 1311 in rhyming couplets. It was written in response to seventeen queries concerning Sufi metaphysics posed to "the Sufi literati of Tabriz" by Rukh Al Din Amir Husayn Harawi (d. 1318). It was also the main reference used by François Bernier when explaining Sufism to his European friends (in: Lettre sur le Quietisme des Indes; 1688). In English the book's title is variously given as "Garden of Secrets," "The Garden of Mystery," "The Mystic Rose Garden," or "The Secret Rose Garden."

Sheikh Mahmoud Shabestari's Mausoleum belongs to the Ikhanian era and it is located in the city of Shabestar. This historical place is registered as #4197 on the National Iranian Heritage list since October 2 2001.
Fullscreen Map