The Zarivar Lake is the most important and unique attraction in the west of IRAN, Kurdistan province. This lake is situated at an altitude of 1,285m from sea level, and its width and length being 2 and 4.5 km. respectively. The name is composed of zrê ("sea") and the suffix -bar (which in Kurdish means "lake"). There is a great deal of folklore about the origins of this lake amongst the Kurdish people of the area.
It has sweet water and the activity of springs at the bottom of the lake supplies it's water. The location of the city of Marivan and the Zarivar Lake bounded in different directions by dense and partly dense forests creates a very beautiful view. On a small hill in the eastern part there is a tourist guesthouse.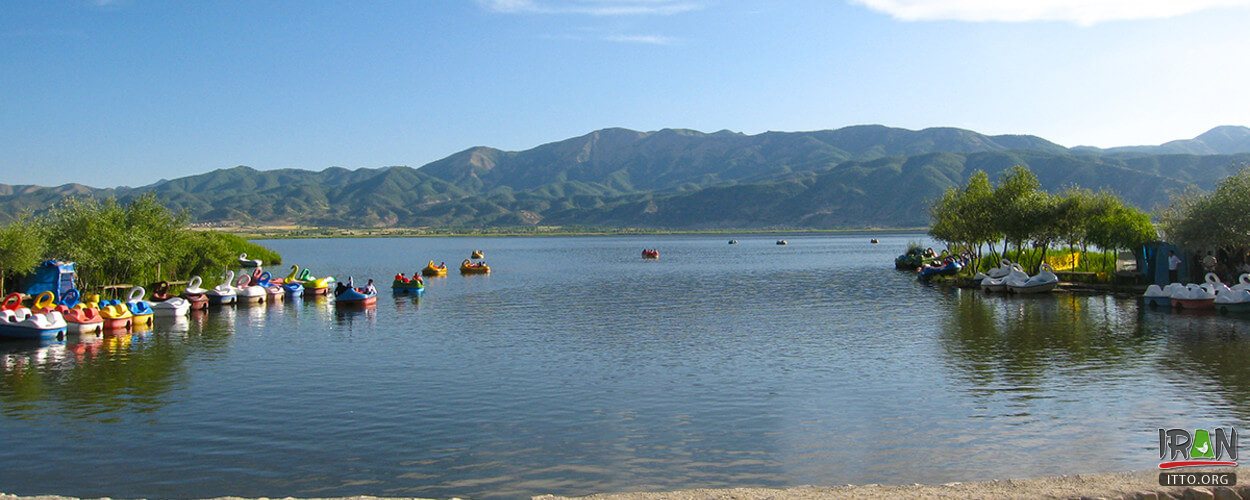 Zarivar, such a dreamy lake, is fed by no river and its water is provided only by the snow melted in the surrounding mountains.
Zarivar lagoon as an ecological and aquatic ecosystem rare phenomenon in Kurdistan is located in a relatively large longitudinal valley and surrounded by mountains covered with forest from the east and west sides. This lake has many species of fish, birds and vegetation diversity. In addition to Zarivar beauty and well known as a recreation area, it also plays a very important role in an agriculture of the region. Fishing has prospered in this lake and is so popular at holidays.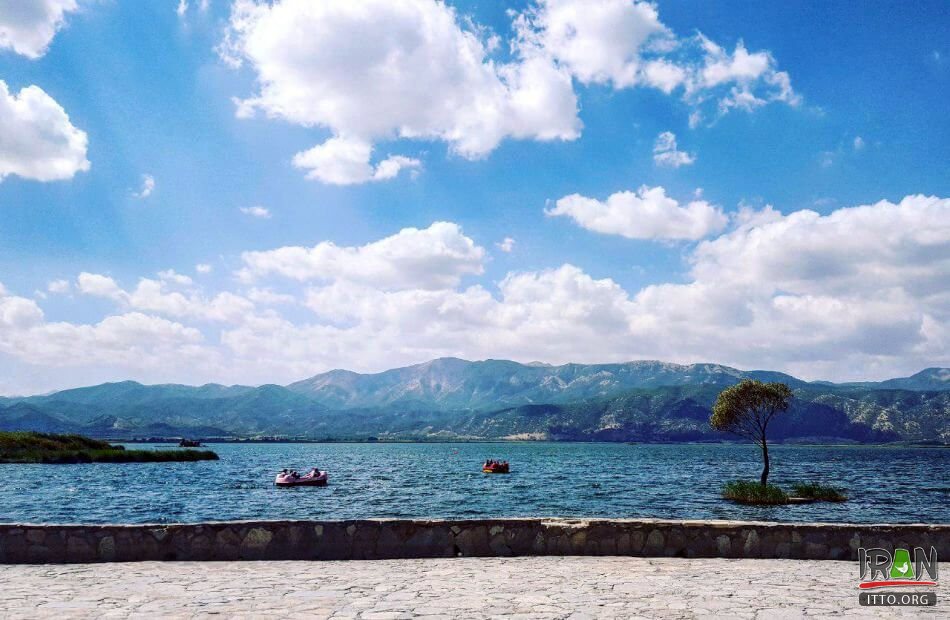 Many works of fiction about the lake have been narrated and the most famous one is the story of a city which is buried under the water of the lake.
To reach Zarivar Lake (aka Zeribar, Zrewar) one must take the road from Sanandaj to Marivan, a city just 2 km away from the lake. This road itself is one the most beautiful roads in Iran. It passes through plains, old oak jungles on the hills, and Rocky Mountains.
The best time to visit Zarivar Lake is from May to October, however, seeing the frozen lake in winter is an amazing experience recommended by those who have been there in the cold season too.
The area around Zarivar Lake is also rich in history and culture, with several ancient sites and monuments nearby, such as the Quri Qaleh fortress and the Sheikh Ali Khan waterfall. Zarivar Lake is a must-visit destination for anyone traveling to Iran, offering a unique blend of natural beauty, history, and culture.