Also known as:
Amir Nezam Garroosy House
,
Emir Nizamin evi
,
The Qajar Museum of Tabriz
,
Khaneh-e Amir Nezam Garousi
House of Amir Nezam Garrousi, one of the dignitaries of Qajar era in Tabriz (East Azerbaijan Province), was transformed into a specialized museum of Qajar period in 2006. This House is the remnants of the Qajar period and is on the list concerning Cultural Heritage.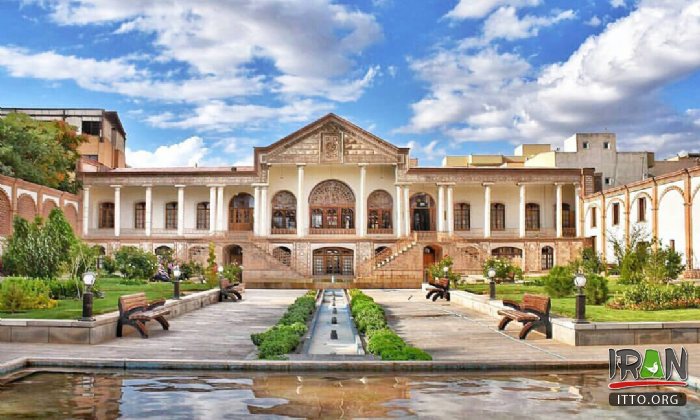 Amir Nezam House or The Qajar Museum of Tabriz, is a historical building in the Sheshghelan district, one of the oldest quarters of the city of Tabriz, East Azerbaijan Province. This monument which since 2006 houses a museum dedicated to the Qajar dynasty (1781-1925), was built in the period of the Crown Prince Abbas Mirza (1789-1833).

Today, only parts of this building remain, as other parts have been destroyed throughout history. Due to its historical precedence and value, the house was purchased by East Azarbaijan's Cultural Heritage, Handicrafts and Tourism Department in 2001. It was subsequently registered as national heritage and underwent renovation.

Between 1993-2006 it has been subject of an extensive renovation process and since the completion of this undertaking it has been granted the National Heritage status.

The house has two stories and covers an area of 3,000 square meters with a built-in area of 1,500 square meters. Like other historical and important buildings of Tabriz, the house has two courtyards that are decorated with small gardens and large ponds.

Hasan-Ali Khan, Amir Nezam Garousi, was born in 1820 in Bijar, in the Kurdistan Province. For a period of twenty-two years he served in various governmental positions. In particular, for a period he was in charge of the Iranian students sent to Europe by the government of Iran. He also served as the General of the Garrus Army and Head of the Security Guards of the High Court and of Arg-e Tabriz. He is buried in Mahan, in the Kerman Province. He is best remembered for his exemplary prose in the Persian language.
Fullscreen Map