Also known as:
Arsalan Jazeb Cemetry
,
Mil Ayaz
,
Arsalan-i Jazib Tomb
,
Arsalan Jazeb & Mil Ayaz
,
Mausoleum of Arsalan Jaazeb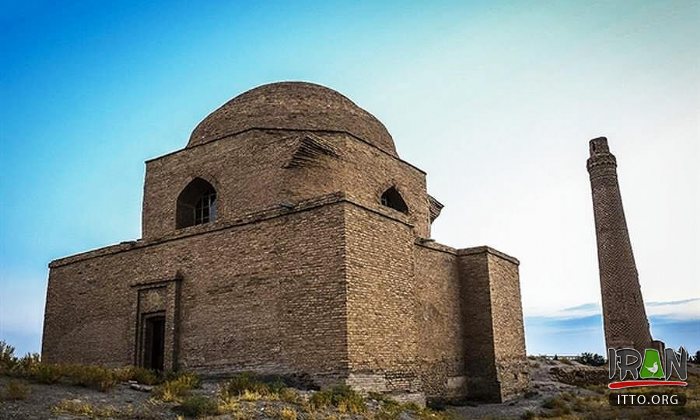 Arsalan Jazeb (Arsalan Jazib) was the governor of Tous, contemporary of Sultan Mohammad Qaznavi (beginning of the 5th century AH). He was also a big devotee of famous Persian poet Ferdowsi. He was the first one who erected a monument over Ferdowsi's grave.

His tomb is located 37 km from Mashad. The walls of this square room structure are adorned with inlayed. Work on the fringes of these walls, there is an inscription in KUFI script. The tombs has a short stone dome placed on an octagonal base. The tall minaret of the tomb is situated a few meters from the dome. The dome too is adorned with kufi inscriptions laid out in fancy brick work.

The building's asymmetrical exterior displays no traces of ornamentation. The dome is based on an octagonal structure successively placed on a rectangular base. It's only a 40-meter-high minaret sits adjacent to the monument. Originally, it was not a self-standing monument, but a part of a bigger complex. The adjacent building was probably to an entrance portal, considering the remains of a wall close to the minaret. The mausoleum, also, should have looked different when it was built. Scholars have suggested that there must have been a gallery, no longer existing, attached to the structure.

Arslan Jazeb Mausoleum is in fact the second ancient Islamic structure in Khorasan province after Samanid Mausoleum.
Fullscreen Map