The Fire Temple of Isfahan (Atishgah or Atashgah) is the local name for a Sassanid-era archaeological complex (Zoroastrian Fire Temple) situated on a rocky mound that rises 86 meters above the surrounding Marbin (or Marabin) Plain outside of Isfahan city. The mound on which the complex sits is located just north of the road running west from Isfahan to Najafabad, approximately eight miles from the city center. It affords views over the surrounding gardens along the Zayandeh River fed by ancient man-made canals, and over the city of Isfahan itself. The complex is mentioned in medieval Arabic and Persian sources, which offer different theories regarding its date and function.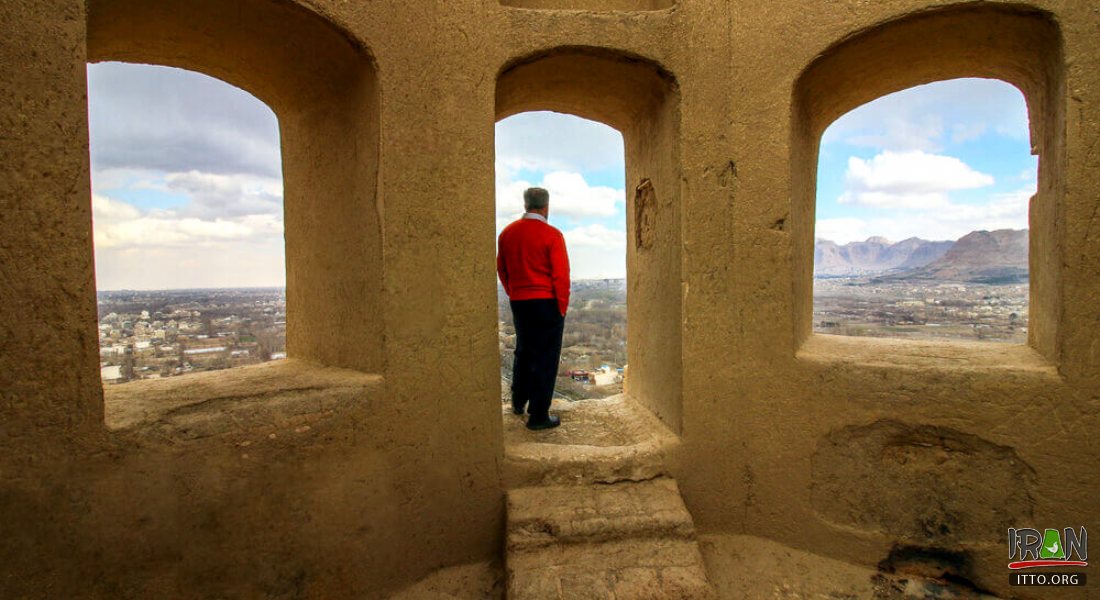 Atashgah made of adobe by using mortar with a combination of clay, lime, and cane. Using cane between adobes help to make a firm structure.
It is the third largest fire temples among seven fire temples left from ancient Iran. The original and ancient name of the place is Mehrebin or Mehrebin temple, and some people call it Marbin temple or Atashgah.
Atashgah main inspiration was the Zoroastrianism, the major religions of the two great dynasties of ancient Persia, the Achaemenids and Sassanids. Surrounding the temple, you can see pre-Islamic decay all of which are from sun-dried bricks. It seems that the structure presumably was used by Zoroastrian priests and pilgrims. Based on the evidence, The Zoroastrian living in Isfahan had used this place for pray.
Atashgah hill is a sedimentary rock. The building is a large, circular fireplace with multiple hatchways. The building main material is mud-brick made with clay, lime and long stems of reeds.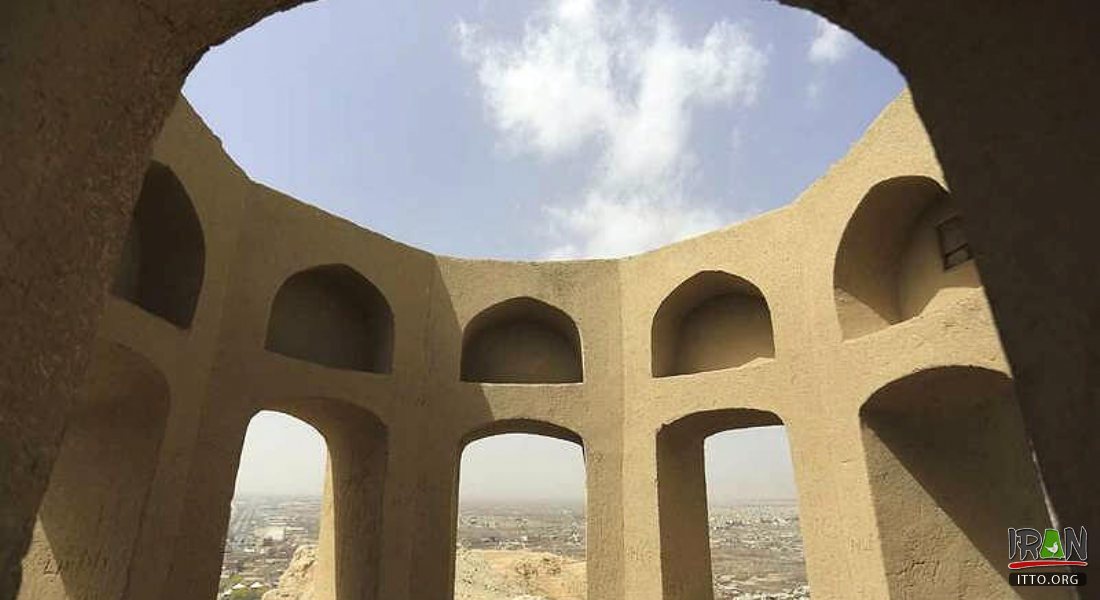 Atashgah was one of the seven large and important fire temples during the Sasanian Empire. The ancient name of this Atashgah is Mehrin. It is located above a hill of the same name about eight kilometers west of city center of Isfahan.
The building is made of raw mud bricks 3cm in length and 5cm in diameter from materials, bricks, mud and gravel and reed beds. The large, sun-dried pedestals began almost from the middle of the hill of the fireplace, and at the top became strong columns with rooms in the past. At the top of the hill, there is a round building, with no taller building. The building has eight corners and a window facing each corner.
In the history book written by Ibne Rosteh Esfahani, it was stated that Atashgah was originally used as a castle. The name Marbin castle is related to the word Mehre meaning the sun which hints to the place where one can see the sun better. It can also relate to the word Mar meaning snake that can relate to the shape of the river crawling as if a serpent creeping on the ground.