Also known as:
Bandian Fire Temple
,
Dargaz Bandian
,
Bandian Historical Museum
,
Bandian Historical Site
,
Bandian Sassanian Heritage Site
The Bandian fire temple or Bandian Site-Museum (Archaeological site) is a Sassanid era sanctuary and temple where zoroastrians during the sassanids dynasty practiced their rituals there. What is amazing are the stucco decorations of the temple, which are very well preserved.
During six phases of excavations, the building's central part, its main hall and several rooms and corridors were unearthed. The hall had four lime columns that supported the ceiling of the building. The columns' strengthening system is quite interesting.
Another remarkable feature of the building is its Mehrab (prayer niche). To the south of Mehrab, a small room was dug. The preliminary analysis of the collected artifacts indicates that the room could have functioned as a place for storing received mail and gifts. This interpretation is strengthened by the discovery of several stamps with patterns, including a deer, a griffin and a person's bust with a word "Rouzbeh" on two sides.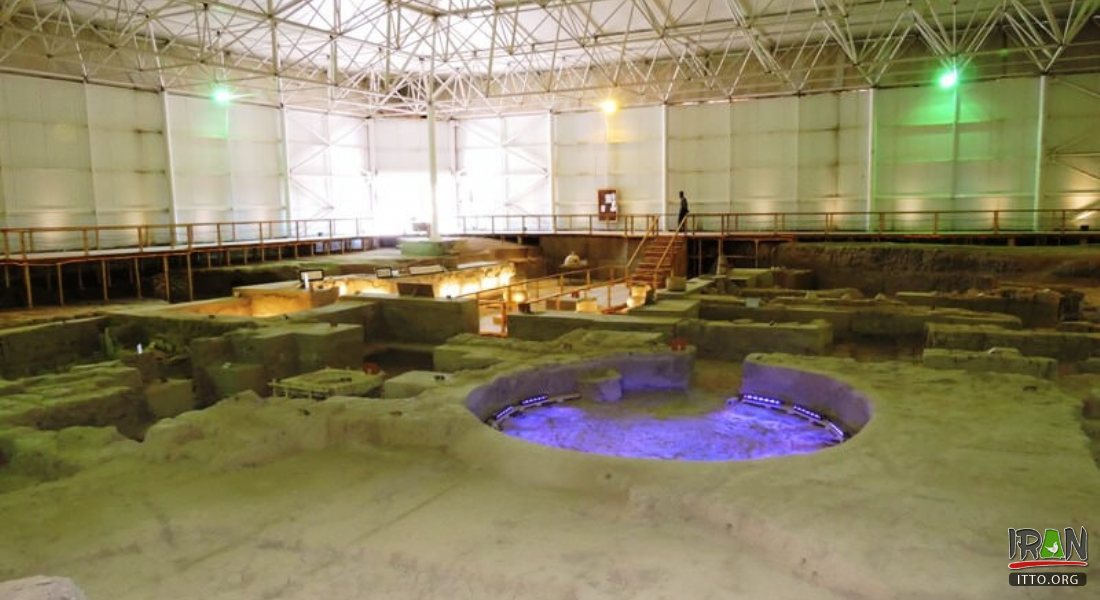 However, the fieldwork did not provide sufficient evidence. It implies that during the building's destruction, precious items were removed to another place or simply ransacked. Behind this room, discovered close to the Mehrab, another room was also unearthed. Near the walls, stretching from the northeast and westward, three arched lime one-piece "false coffins" were discovered.
They used to keep the dead people's bones and were decorated by engraved miniatures, all based on the mythological material. At the end of the western passageway, a room linking the hall and serving as a Zoroastrian burial place, as well as a round tower, were discovered. This tower was partially excavated.
The complex has been dated to the reign of Peroz (459-484 CE) or his son Kavad I (488-497 CE). The religious building also has a room in which a fire temple was built. The temple has a beautiful plaster fireplace. The excavated area has been turned into a site-museum.